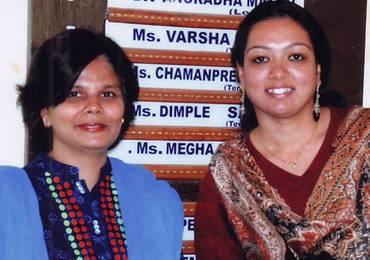 At a time when over 40 per cent of India's young workforce is set to change jobs in the next six months, a little-known website in the sleepy town of Vadodra, Gujarat is creating a mini-revolution of sorts.
As its name suggests, jobsforelderly.in, a not-for-profit project, offers opportunities to senior citizens to start a new career if they choose to. Up for grabs are jobs in the education, social service, accounting and translation sectors.
Dr Avani Maniar, who runs the site along with her student Shivani Mehta, is a lecturer at the Department of Extension and Communication at the MS University in Vadodara. She tells Abhishek Mande about how this endeavour started and why she chose the new over the traditional media to create opportunities for the elderly:
"Television viewing habits of the elderly was the subject of my PhD thesis. For this I interviewed a lot of retired people and tried to find out why they watch television in the first place. Most of them did so because they had nothing better to do. While this didn't come as a surprise, I also discovered that quite a lot of them were keen on doing something while they still had the energy. Some simply wanted to do something for the love of it but there were some others who were in need of financial support.
On the other side of the spectrum there were schools and small businesses that needed the expertise of these seniors for various things. Schools needed them to teach their kids, businesses needed them to manage their account books and some other people were simply looking to translate written material from Gujarati to English or vice versa.
"It seemed to me that this was an opportunity that could be explored. So my student Shivani Mehta and I decided to start jobsforelderly.in.
Before we started out, we tried to find its viability. On asking why they never used other popular job portals, most people responded saying that those had jobs largely catering to the younger crowd and they felt left out."
Maniar says when they started it in 2007, the site received much publicity and that helped them get off the ground without much difficulty. Also, with help from corporate houses such as Larsen & Tubro and TVS among others, the project managed to find its feet pretty well.
Maniar continues, "The media in Gujarat was very helpful. A lot of publications wrote about us and the support we received was overwhelming. Soon we started receiving calls from the elderly as well as organisations wanting to know how we could help them.
Over the months Maniar and Mehta also reached out to small businesses, NGOs and schools who they thought could do with help from the senior citizens. On the other hand they also visited homes of retired people to find out what they would be interested in doing.
Maniar points out, "Unlike in the West, people in India are very apprehensive. Most people we interacted with had the same question: 'How can I do this?' and trying to get them out of this thinking was our biggest challenge. The only way out was to keep talking to them but more importantly give them time to let them figure out what they want. Some people who had retired from high positions especially found it difficult to do something that was below their position. We had to give them few months, sometimes more to come to a decision. The idea is also to let the society benefit from the seniors' experience and expertise. It is a two-way process. The elderly also have an edge over the young because unlike the latter, they don't hop jobs. This, we learnt comes as a relief to many companies tired of job-hopping employees."
Maniar's another learning is somewhat interesting. According to her the elderly don't always like to watch television, a predominant complaint amongst many people from our generation. She says, "Many don't have anything to do and therefore resort to watching the TV. If there are opportunities made available to them, I am sure a lot of people won't watch television at all."
When you ask her why she chose Internet as a medium for an endeavour that targets people who aren't conversant with it, the academician's answer is simple: "It is the medium of the (sic) present. Everyone is online and a website offers a far wider reach than any other medium. We understand that not a lot of people of that age can use the computer. So we offer to upload the bio-data for them. We have organisations from as far as Mumbai who are looking for seniors to work with them. So it makes sense to have these profiles online."
The eventual plan is to expand the database of users -- of both potential employees and employers and reach out to the elderly outside of Vadodra. Maniar concludes, "We are living in times of inflation. You might have worked for 30 years. But (with the progress in medical science) you will probably live for 30 more years after that. Your pension may not be enough and you may need to support it. The idea of this endeavour is to open opportunities to people who can and (importantly) people who need to."
Image: From left: Dr Avani Maniar and Shivani Mehta