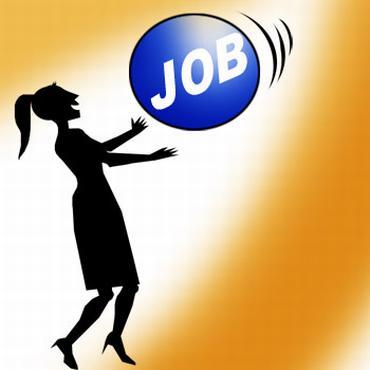 Rancho was right. If you choose a career based on what you like, you'll invariably do well. If you decide to do something because everybody else is or it is the cool/fashionable thing to do, you'd at best end up being a mediocre achiever.
Now, that throws up an interesting predicament -- what if the conventional careers of being a doctor, engineer, lawyer, IAS officer, teacher etc do not excite you?
Well, there is life beyond conventional courses and careers and it promises to be no less exciting. With changing times and preferences, several new areas of endeavour have come up and several existing ones have expanded to offer a world of exciting growth opportunities to young minds.
Here, we take a look at some of these:
Careers in archaeology
If you have an analytical bent of mind and if the idea of systematically piecing together the story of a culture or civilisation gets your juices flowing, archaeology is the career for you. In India, the Archaeological Survey of India (ASI) is the nerve centre of archaeological activity and one of the prominent places to get formal education and training in this field is the Institute of Archaeology, Delhi, run by ASI.
Careers in wellness / holistic healing or alternative medicine
Ayurveda, yoga, naturopathy, acupuncture, acupressure, massage therapy, Unani medicine, etc are several lines of treatment getting increasingly popular due to reasons including heavy stress in people's lives leading to the concept of holistic health as well as less toxicity in alternative treatments than traditional allopathic medicine.
For some of these treatments, eg ayurveda and Unani, you have to study to become a practitioner which means a full-fledged BAMS or BUMS degree. For several others, being trained at a good institute would work as well.
Careers in forestry and wildlife conservation
So did the "Only 1411 tigers left" campaign move you more than it did the average Ram, Rahim? If it did, how about a life preserving and conserving forest and wildlife resources and ensuring their sustainable availability for human betterment?
This field offers a wide variety of career options including foresters, range officers, entomologists, curators, etc. Formal education available includes BSc Forestry and PG level specialisations in fields like forest management, commercial forestry, wildlife, veterinary sciences, etc.
Careers in gemmology
All of us must have noticed the pretty women gracing magazine / newspaper pages promoting new-age jewellery brands like Asmi, D'damas, Gitanjali etc. This is the corporatised version of the friendly neighbourhood sunaar with a lot of newly opened allied fields of activity.
Work profiles may include study of quality and characteristics of gemstones, their compatibility with each other as well as other metals and the production, design and marketing of jewellery items.
There are several courses in gemmology available today, including degrees / diplomas and short courses which one can take up for a solid foundation and flourishing career in this field.
Careers in films / TV / radio
Gone are the days when films were the exclusive playground of a few movie studios and filmi khandaans. Of course, being a descendant of Raj Kapoor won't hurt even today but there's hope even if you are not one. The new wave of parallel cinema, changing tastes of the audience, a plethora of entertainment channels have all created a huge demand of quality entertainment content creating plentiful opportunities in its wake.
Opportunities include those of working as a director, scriptwriter, camera crew, video editor and engineer, sound engineer, production manager, etc. There are several training institutes to train you for various roles in this industry including Whistling Woods International promoted by Subhash Ghai, FTII Pune, NID Ahmedabad among others.
Illustration: Uttam Ghosh
Anupama Thakur is an NIT Hamirpur alumna and is the Director, Operations at  BodhiSutra. BodhiSutra (www.BodhiSutra.com) is an IIT-IIM alumni venture which specialises in employability skills training including Job English, Professional Impact and domain specific employability skills training programmes for students and working professionals.