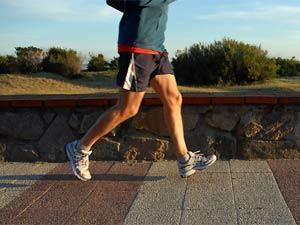 With the Mumbai Marathon coming up this Sunday, here are a few tips to follow as the week winds down.
The marathon is not necessarily the easiest sport. Running a successful marathon is a blend of meticulous preparations and correct information. It takes months and months of training to be prepared for it. You need to have a tailored training programme for yourself that follows some sort of a daily schedule. You also need to modify your training programme as you make progress.
The last week before your marathon is the most critical one. In that week, your body is ready to run the race and you do not want to hurt yourself. This period is called the 'tapering process'. In this period, you should give your body and mind a chance to rest, recover, and prepare for your marathon. Every runner should taper in his training process before the last week of the marathon, otherwise he will face sheer exhaustion during the race.
There are many things that can be done the week before the race to help you get the maximum on race day. Here are a few tips to help you with the same:
Revisit your goals: Have you reached your goals in the training process? If not, what went wrong? If yes, what went right? Note down all key points that helped you in the training process. Remember to think positively about the race and let no negative thoughts enter your mind.
Reduce your mileage: Always reduce your mileage in the tapering process. Run about one-third of your normal training routine. If you run 50 kilometres a week, for example, run only 15. Give your body the rest that it needs to recover and become fully fit for the race. However, this does not mean that you should reduce your pace, otherwise you will feel sluggish. Run at a normal pace with a comfortable stride. You may also gain weight during this phase, but do not worry about it as it is just temporary. Keep the workouts short and sweet.
Nutrition: Have a high-carbohydrate diet which includes breads, pasta, cereals and fruit and vegetables. Your protein levels should also increase in this week. Try not to miss meals, but also try to avoid overeating. Don't try something new as it may not agree with you. Have small, frequent meals as they are easy to digest and will prevent you from feeling bloated.
Hydration: Pre-marathon hydration can make a huge difference. Drink plenty of water and reduce caffeine and alcohol consumption. Remember, it take 3 grams of water to store 1 gram of carbohydrate in your liver. Also try to cut out soft drinks from your diet. A minimum of 2 litres of water should be consumed daily.
Avoid tapering madness: When your body experiences a relaxation in your training process in the tapering phase, it tends to ache a bit. In order to fix it, some people go out and run some more. This is called 'tapering madness'. In order to avoid injury in this phase, resist the temptation to run in this week.
Get rest: Try to get a good 8-10 hour sleep each day of the week. Since Sunday is your race day, the most important night for sleep is Friday evening. Go to bed early Friday evening and wake up early Saturday morning so that you get in the rhythm of waking up early on Sunday morning. The idea is to relax as much as possible and stay off your feet.
Get a massage: A good massage in the middle of the week, prior to the race can relax you and loosen you up.
Avoid stress: After your last meal, try not to think about the marathon anymore. Concentrate on engaging activities like reading books, magazine articles, or other materials that will provide you with motivation and inspiration. Even watching TV to cool off is fine.
Be prepared for race day: On the last day of the week, start your packing for the race. Make sure you have shoes, shirt, shorts, race packet, vaseline, moisturiser etc in your back pack. Don't keep things lying around till the end as that will stress you out on the morning of the race.
Schedule of the week before the marathon
Since the coming Sunday is race day, this should be your schedule:
Monday: This is the rest day. Let your muscles loose and keep your mind focused. Just do some regular stretching on this day.
Tuesday: This is the easy day. Cut back on your mileage on this day. Run only 1/3 of your daily running routine.
Wednesday: Do a rehearsal of the race on that day. Wear your racing gear and do your regular warm-up. Go for a short run in the park and cool down later on.
Thursday: Run for around 6-7 kilometres (around 4 miles) and keep it easy and loose.
Friday: Run only 3-4 kilometres (around 2 miles) today or do something you enjoy on this day like dancing, bowling, swimming etc. Have some good low glycemic index (GI) food and plenty of water.
Saturday: Today is the final rest day. Relax and mentally prepare yourself. You may even do your regular stretching exercises. Have a dinner filled with high protein and carbohydrates along with plenty of water.
The most important thing that you should do on the week before the race is avoid impatience. Remain calm and focused and avoid going bonkers. With proper planning victory isn't far!