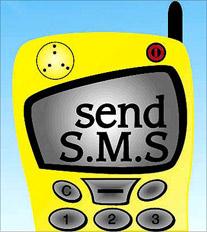 It can be a heck of a challenge -- buying a phone for someone who not only does not know how to use it, but also insists that she is just fine without it. To complicate matters, she also happens to be your mum. I recently went through the entire will-this-phone-do-for-mum process and came up with a list of factors to keep in mind when you buy a phone for your mater:
Big screen/buttons
Go for the biggest, brightest screen you can get, and if the buttons are big too, that's a bonus. Basically, the bigger the display, the easier it is for her to see everything clearly and distinctly. Even if her eyes are fine, having lots of screen real estate always helps.
Simple interface
An interface that lets you explain how to make and receive calls in a minute would be perfect. No need to memorise long button and menu sequences. I tend to favour icon-driven touchscreens as compared to devices with physical keyboards but it is really your call.
Lots of battery
You can wager your eye-tooth that the mothers of the world will not really stick to timely battery recharging, so make sure that the handset you pick has lots of juice in battery terms.
Solid body
This applies to basically any handset you buy, but it should more so for the one you get for your mater. You can be assured that it will be dropped many times as the user is not really accustomed to carrying them. Mums are not cellphone flaunters by nature, but it does no harm if the handset looks good too.
Lots of features
You need not introduce them all at the same time, but it makes sense to give her a phone with lots of features. It is a psychological thing too -- you do not want her to think that she has been fobbed off with a low function handset.
Camera
All right, this may sound strange in this list, but I have not seen a mum who is not a sucker for a cameraphone. They love the power of being able to take a snap themselves and then sending it to their friends.
Mid segment price
Sound silly? The rationale is simple -- too cheap and it won't work too well, too expensive and she will be terrified of using it (and will lecture you for buying it for her besides). Go for something that is in-between.
Keeping all of these in mind, I got my mum a Samsung Star for her birthday -- it is easy to use, has a decent 3.2 MP camera, lots of decent features and a battery that lasts three days. All for around Rs 8,000. So far, I am not regretting it and neither is she.