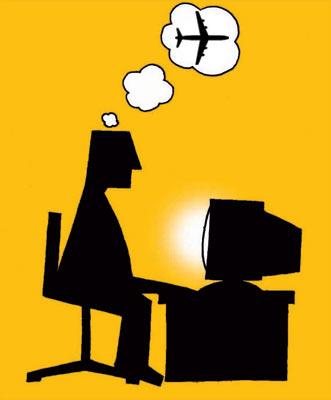 Now that the New Zealand government has made it mandatory for immigration agents to have licences to operate in India and NZ, there is a sense of relief among Indian students waiting in the wings to fly to the island nation. Though study abroad consultants do not come under the purview of the new law as of now, it is believed that chances of visa fraud and student harassment at the hands of unscrupulous agents will be reduced to a great extent.
The country  is known for its quality and affordable education worldwide so it is no wonder then that it  is attracting a big chunk of Indian students every year. Also, NZ promises easier permanent settlement on completion of studies as long as one meets the policy.
"Of late, New Zealand has opened up a host of opportunities for genuine students. The visa success rate has really shot up," says Harpreet Singh Oberoi, a leading New Zealand study visa and immigration expert and managing director of Jalandhar-based IFM Immigration and Visa Consultancy (New Zealand government's only approved study visa consultants in the Punjab region).
Excerpts from the interview with RMS Atwal:
How do you see students' priority shift towards New Zealand following Australia and the UK crises?
New Zealand is currently ranked among the top quality education providers of the world. Its credentials carry enormous recognition and value that eventually assists students getting settled in their respective career streams. With Australia and the UK tightening their visa regulations, there is certainly a rise in the number of students opting for New Zealand as their study destination.
Nonetheless, the country has never compromised on the substantial academic quality of students. All it wants from them is that they should show a good academic background, English language proficiency, sound financial standing, course pursuit relevant to qualifications /experience, good character and sound medical fitness.
Immigration New Zealand is known to be pretty strict on background checks and documentation. How long it normally takes to get a student visa?
Immigration New Zealand is a very systematic body that processes visa applications according to the contents subjectively. Applications are processed mainly under two categories viz 'positive profile applications' or 'need to review stream applications'.
The former is decided on the basis of the factors mentioned above. The conditions are: good academic background, overall 6.5 band score in the IELTS, postgraduation studies, smooth course pathway for career pursuit, sound character and sound financial ability to support for expenses in New Zealand.
Positive profile applications are processed within three weeks, others under 'need to review stream' take 12-15 weeks following thorough verifications.
How easy or difficult it is to migrate to countries like the US and Canada following study completion in New Zealand?
Since New Zealand imparts world-class education, it becomes easier for the students to migrate to other developed nations after completing their studies. Neighbouring Australia, Canada and the US being other developed nations, recognise the importance of a New Zealand credential and therefore it portrays a good impression of the student for further career pursuits in such countries and eases their entry.
Even after clearing the IELTS, many students find it hard to adjust under an alien setup. Your comments?
I do agree that students could find it hard to adjust in a new country and environment. All I can suggest is that when our students are in New Zealand they could share their accommodation with locals, which can help brush up their English language skills along with faster adaptability to the New Zealand culture. Ultimately, it would be easy for our students to "fit in" in a foreign culture.
Of late, there has been a demand for jobs for only 'sons of the soil' in New Zealand.  How is it affecting Indian students there?
I can say that New Zealand offers jobs to those who deserve them. Currently, nurses, professional chefs, electronics engineers, lab technicians, teachers at early childhood, primary and secondary education level, are very much in demand. NZ has a set criterion while offering employment options to prospective applicants. Therefore, new migrants with right type of job skills and qualifications do not find it difficult to find a job.
Permanent residency is certainly one of the aspects on the minds of Indian students. How good is New Zealand for them?
New Zealand is one of the safest and most easy-to-settle places within a short span of time. In the Indian scenario, where students are all determined to achieve permanent residency on study completion, that country provides a wonderful option.
For New Zealand PR, an applicant needs to score at least 140 points which can be scored on the basis of their academic qualifications, work experience, age and language proficiency.
What are the popular study destinations for Indian students and how is the living standard of the country as a whole?
Generally, Indians prefer to commute to the areas where there are more job opportunities. Wellington is the capital city of New Zealand whereas Auckland is considered to be its business capital. Others are Christchurch, Hamilton, Tauranga, Palmerstone North, Queenstown, Rotorua.
The New Zealand lifestyle is another great attraction for migrants to that country. They seem to enjoy a more relaxed lifestyle and the cost of living there varies depending on location. Auckland is more expensive, but it if you go further south the cost of living becomes less expensive. Housing may cost more in Auckland than it does in Dunedin but the average employment wage in Auckland will be a lot higher than in Dunedin, so living costs tend to 'balance out', wherever a person chooses to reside.
(RMS Atwal can be reached at rajatwal55@yahoo.com)