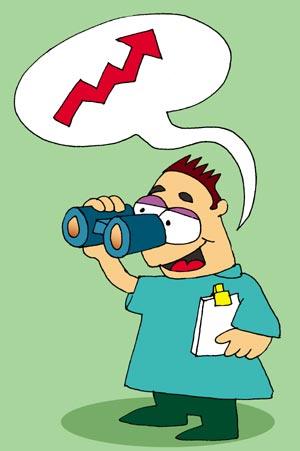 In today's knowledge economy, making sure you are continuously updated with new, relevant skills is a must. If you don't, you risk losing your competitive advantage in your chosen domain.
There are a number of ways to stay abreast of the skills required in your field and one way to showcase your competitive advantage is by earning a professional certification. For instance, if you are a practicing project manager and do not have Project Management Professional (PMP) certification yet, chances are when it comes to identifying someone for a coveted new project in your organisation, your colleague who is PMP-certified will be chosen over you.
But getting certified requires dedication and certain degree of commitment. And that's the difficult part. With deadlines, projects and your daily workload it can be tough to make the time to study. So how can you juggle both work and study without sacrificing one for the other? Here are some helpful tips:
Dedicate some time to study every day
Spend a little time to prepare for your chosen certification course daily. This can be as little as 30 minutes a day. If you can't manage to put in those 30 minutes on one particular day, put in 1 hour on another day to compensate. No matter how busy you are, 30 minutes should be easy enough to manage.
Once you have set aside the time, the next step is maximising your output in this limited time.
Subscribe to a focussed e-learning content
If you have only a certain amount of time, using a Google search for your certification prep material might not be the best way to go. You will have a huge amount of information without the time to sift through it all. A better option here is to start with a good e-learning content provider, so you get access to focused and relevant content. 
The advantage of doing this is that you will not find yourself overwhelmed by the sheer volume of content available online. Remember, you are pressed for time, so spending some money on authentic study material might be more fruitful and less stressful than wading through hundreds of websites looking for free information.
Get your doubts clarified online
Now, if you are preparing for a certification course, it's natural that you will have doubts about what you are studying. And typical e-learning content tends to be audio-video content where there is no real interaction. So how do you get your questions answered? Before you sign up with an online learning content provider, look for one that provides live classes as well.
Such live classes are generally organised as short-duration classes (typically an hour), where the expert interacts "live" with participants over the phone or via web chat. Usually there will be a presentation on a shared whiteboard as well. Since there is no travel involved to either a training centre or classroom session, you make the most of your time.
Participate in active discussion forums
Learning, by nature, is a collaborative effort. If you discuss your understanding with others, it not only helps you clarify your own understanding, but also opens up many new lines of thought. So, if you are looking to acquire a professional certifications, became an active member of relevant forums.
In fact, you can form a local study group online and prepare for the certification as a group. This will also help you benchmark your preparation with others. Again, doing this online help you save on time and effort.
Take practice tests
This is the final step in your preparation. Plan and prepare to take a lot of practice tests that are exact replicas of the actual exam. If you score well in the tests then there is a good chance that you will clear the certification exam.
If not, you might want to consider continuing your preparation for a while longer.
The writer is director at www.simplilearn.com, which is an online certification preparation portal.
Illustration: Uttam Ghosh