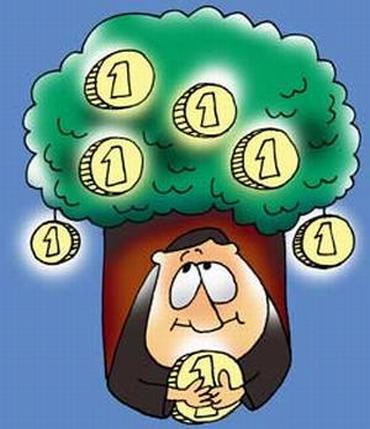 Interviewing for a new job but unsure of how to tackle the salary negotiations? Try these simple tips to get the salary you want!
Salary discussions are possibly the most uncomfortable part the job application process. The reason of course is obvious -- you don't want to quote too low for fear of settling or seeming desperate for the job and you don't want to quote too high and scare the employer off.
So how do you make sure you get the best possible offer in your salary negotiations? Try these simple tips:
Get informed
Do your research and find out what the remuneration is for a particular profile. And how do you find out what the current level of remuneration is for the job profile you are applying or interviewing for? The best thing to do is network with professionals in the field.
"Use professional networking sites to connect with people working in your domain and find out what your skills are worth," advises Pooja Sheth*, an HR professional working with an IT firm in Mumbai.
"Knowing what the average industry salary is for your profile will enable you to make a more sound decision and quote a salary that works for both you and the prospective employer," she adds.
Don't offer a number first
Do not mention your expected salary on your CV or resume or job application, unless specifically asked.
"Interviewers or HR often tend to ask what you expect right from the beginning of the application process. When faced with the question try instead to ask the interviewer what the company is willing to offer (the range if not the exact figure)," says Pooja.
"If you are asked to still spell out your expected salary, what you can do is mention what your current salary is and state that you would be looking at a sizeable jump," suggests Lokesh Pradhan*, who works at a reputed Delhi-based headhunting firm. This puts the ball back in their court and ensures that the offer will not be lower than your current salary.
Don't inflate your current package
If you do decide to mention you current salary during the course of your salary negotiations, do not lie about it (as tempting as it may be).
"A routine background check could easily reveal your actual salary, which could have dire consequences if you have inflated your pay," warns Suchit Agrawal, an HR manager in Mumbai.
Don't jump at the first offer you get
When the HR or interviewer suggests a number, do not immediately accept it (even if it is better than what you expected). Take your time to consider whether it is the best you can get inclusive of perks, allowances and other benefits. You can even ask the interviewer for a day to consider the offer.
"Many companies when making an offer to a prospective employee start at the bottom of the range and are willing to negotiate upwards," shares Nitin Mathur*, an HR trainer with a Bangalore-based media company. "So if you do happen to get an offer, discuss the break-up of the salary and ask for a reasonably higher amount. About Rs 4,000-5,000 more is usually acceptable."
*Names changed on request