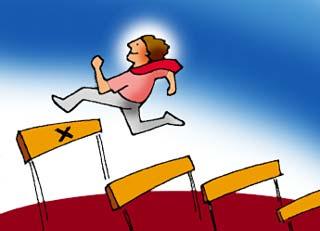 The Class X CBSE Maths paper was conducted on March 11. To help students find out how they fared, rediff.com in collaboration with TCYonline.com present the answer keys to the CBSE Maths exam in the Delhi region:
If you would like the answer keys to other papers, simply mail the questions to gagandeep.singh@tcyonline.com.
Top Careers & You (www.TCYonline.com) has been preparing national and international candidates for high-end tests viz GRE, GMAT, SAT, NTSE and Class X Boards since 1998. Visit www.steps.TCYonline.com for more information in the Class X exams.