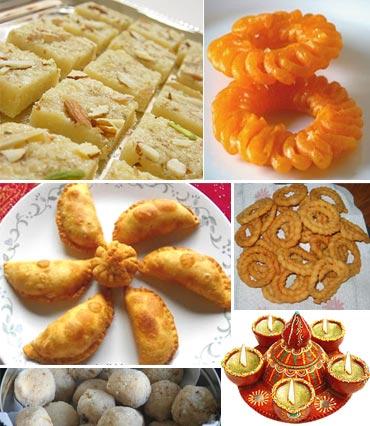 Tell us how to make your fave festive preparation!

Coconut Barfi, Jalebis, Biryani -- mmmm!

With Diwali around the corner, we're all salivating at the prospect of tucking into some truly lip-smacking traditional fare.

Of course, while all of us enjoy eating all that great few, not all of us are that great at preparing it.

So all you talented home-chefs out there, please write in and share your favorite festive recipes with us!

Simply fill the simple form below with details of your favourite Diwali dish -- method, ingredients, cooking time -- and we'll publish it right here.

You can also upload photographs and videos of the whole preparation process.

All entries that make the cut will be published right here on rediff.com (note: email addresses will not be disclosed).


Photograph: Alpha/Wikimedia Commons