Scientist who ushered the Indian space programme
Careers360
Sarabhai was born on August 12, 1919 to wealth. He started his education in a family school and went on to complete his matriculation and intermediate in science from Gujarat College, Ahmedabad. Soon he left for England to finish Tripos in Natural Sciences from the St. John's College, University of Cambridge in 1940.
Sarabhai returned to Cambridge in 1945 and was awarded a PhD in 1947 for his thesis titled 'Cosmic Ray investigation in Tropical Latitudes'.
As he came back to India again, he was instrumental in establishing the Indian Space Research Organisation. He also founded the Physical Research Laboratory in Ahmedabad, an institution devoted to the study of cosmic rays and other space.
Sarabhai strengthened both: the Atomic Energy and Space Research programmes in India from 1966 till his early death.
Did you know...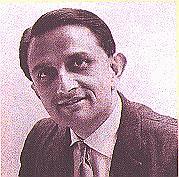 As a person interested in music, photography, archaeology and so on, he was an institution builder. Sarabhai established IIM Ahmedabad, ATIRA, Centre for Environmental Planning and Technology and also the Blind Men Association.
Click NEXT to read India's best student: Romila Thapar
Romila Thapar: The lady who defied the establishment
Solid, is the word that comes to mind, quite often when one thinks about Prof Thapar. This daughter of an army doctor, spent her childhood all over India, and had even met Mahatma Gandhi. In an interaction with Business Standard, she reminisced about meeting Gandhiji in Pune and how the Father of the Nation charged his usual Rs 5 for an autograph. Her keen interest in understanding how societies disintegrate or integrate and how relationships change over time, led her to history and historiography, and she went on a scholarship to SOAS.
Working with the famous indologist Dr AL Bhasham, she earned a PhD on the Mauryan era, in 1958. The work also led to her first tome "Ashoka and the Decline of the Mauryas". An interesting aspect of Prof Thapar's work spanning four decades is her ability to constantly expand the horizons of her concerns, but still produce a consistently high quality of research output, as Sanjay Subhramaniam, a Professor at Oxford comments.
A teacher throughout her life, generations of historians underwent rigourous training at Delhi University and later
for two fulfulling decades at JNU. One of the founder members of the JNU's famed Centre for Historical Studies, Prof Thapar, along with a galaxy of historians was able to expand the quests and concerns of History and move it beyond the narrow confines of chronicling events.
In her own words, the tenure at JNU led her "To think of new ways of projecting history, where our courses would reflect interdisciplinary methods of investigating the past. If at all I can take credit for anything, it is for those students who are now teaching history and conducting historical research themselves," she said in an interaction with SACW. Students vouch for it. It is like entering the tiger's den, says one. But if you are good, she is the greatest ally you could have, says one who did her PhD, under Thapar.
Being an academic, in the old school mould, standing up to one's own beliefs comes naturally to Prof Thapar. Threats, online campaigns, insinuations, nothing could deter her from standing up for scientific historiography, when a section of the establishment attacked her views on Hinduism, Aryans, etc.
To Prof Thapar, it is this narrowing of Indian identity at the popular level, a matter of serious concern. Her world view is summed best by a quote from her lecture in 2002. She said, "To comprehend the present and move towards the future requires an understanding of the past, an understanding that is sensitive, analytical and open to critical enquiry."
Click NEXT to read India's best student: C N R Rao
Photographs:
Careers360
C N R Rao: Chemist and research professor
Born in Bangalore, Chintamani Nagesa Ramachandra Rao never attended primary school. Though his father was an inspector of schools, his self-educated mother mentored him till the age of six, with a special emphasis on maths and mythology. His interest in science was strongly influenced by Dr CV Raman's visit to his middle school in 1946, Not wanting to do medicine or join the civil services, he moved to Banaras Hindu University so that he could take up additional courses besides his thesis.
Spending some time as a research chemist at the chemistry department in University of California Berkley, CNRR came back to IISc Bangalore and joined as a reader in 1959, where he used to do spectroscopy without a spectrometer. He accepted an offer from IIT Kanpur in 1963 which according to him, had the best academicians in the chemistry department.
Known for his research in superconductivity and the chemical properties of superconductive materials, he received numerous awards for his contributions to chemistry, including the Royal Society of Chemistry (London) Medal in 1981, Einstein Gold Medal of UNESCO and the Padma Vibhushan Award in 1985.
CNRR, 75, is now a Linus Pauling Research professor at Jawaharlal Nehru Centre for Advanced Scientific Research with special interest in nanomaterials consisting of carbon nanotubes.
Photographs:
Careers360