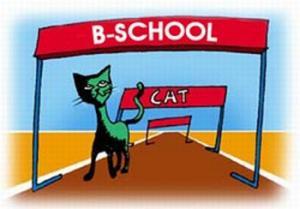 About 65 per cent, or almost two thirds, of the respondents in a recent survey of people taking the CAT examination this year indicated that they wanted a pen-and-paper re-test for all aspirants who have registered for CAT 2009. The poll, conducted by Testfunda.com, a popular portal for MBA aspirants and a provider of MBA coaching and mentoring services, polled 368 candidates all over India.
The general view was that, though a re-test for the untested candidate is certainly necessary, such a re-test only for a select number of aspirants may give them an unfair advantage -- or disadvantage. It follows that the test needs to be held for all candidates.
However, there is a much larger issue that needs to be addressed.
CAT 2009 repeated questions from past CAT papers, putting candidates in earlier slots at a great disadvantage. Candidates in the later slots could go through previous CAT papers, enabling them to typically answer four to five more questions correctly and also save time on those questions. CAT is one of the most competitive exams in the world and getting one question right or wrong may make a difference in getting an IIM call. If a student can get four to five more questions correct (that too without spending too much  time on them) then it is an almost unbeatable (and unfair) advantage.
Given the scale of the issue, and the high stakes involved for everyone, including the IIMs, the only real alternative is to conduct a re-test. Since it may not possible to create content for the CBT format in such a short time, in the interest of the student, the CAT should perhaps be conducted in the paper format this year.
The Common Admission Test (CAT) is a prestigious, all-India, MBA entrance exam conducted by the Indian Institutes of Management. This exam decides the fate of more than two lakh students in India and is the first step to their admission into the management programme of the seven IIMs. Among the prominent educational institutes of India that have captured the dreams of students, the IIMs hold an important place. The number of students who took the CAT in 2006 was almost 1.8 lakh, which hiked up to 2.3 lakh in the following year. Last year the number touched a remarkable 2.76 lakh mark and is expected to grow at 15-20 per cent in the coming years. Many other B-schools in India, other than the IIMs, also accept the CAT scores for admission. This has contributed to the CAT gaining an extremely high level of popularity.
Being an exam of such high importance and one which is taken by most MBA aspirants, it was a logical step to shift to a computer-based format. For an exam with ever increasing number of candidates, a computer test reduces the operational cost drastically. The turnaround time for computer-based exams is typically lower than for paper-based exams. This format will make the evaluation process quicker and less prone to error. Follow up processes would be more organised, systematic and accurate. In all, the new mode was expected to increase the reach and efficiency of the exam.
But things have gone awry for many, such as a candidate who says she was called to another city for the exam only to know that the exam was cancelled. She left for her home town, spent an entire day trying to get through someone at Prometric and once she did she was asked to report to the examination city within an hour's time. There are also individuals who weren't aware of the various functionalities who said 'For those who are yet to take CAT, to unclear any previously selected option I just had to click it again... I accidentally clicked two options...only after coming out did I heard this option is available'. Other candidates who weren't able to take the exam have semester tests starting from next week and are still unaware of rescheduled dates. A few candidates also complained that though their exam wasn't affected directly, the chaos and commotion around didn't let them concentrate, which affected their performance. 
It is also generally believed that the online format would have been a success if the examination authorities had conducted more realistic 'dry runs' so that all technical glitches and teething problems could have been solved earlier and reduced the scale of the failure.
Better organisation and detailed planning, including load testing for a high number of concurrent users online and updated virus checks, would have ensured that all issues could have been handled before the exams, rather than the subjecting the students to uncertainty and tension.
Prometric, a globally recognised leader in technology-enabled testing and assessment services who implemented the exam this year, have been criticised in many quarters for their lackadaisical approach both during and immediately after the tests. Sudarshan Shidore, product head at TestFunda, feels that though it may take a good deal of additional planning and logistics to conduct the paper-based exam all over again this year, it would be important with a view to restoring the prestige and credibility of one of the world's most reputed exams.
Technical experts within the industry have also stressed the need for rigorous testing and uniform quality across test centres for effective online delivery, keeping in mind both the high number of simultaneous users as well as online security issues. If the examination authorities can do this, the CAT can ensure high reach without compromising on its reputation of being one of the most reliable -- not to mention one of the most difficult -- MBA exams in the world.
Candidates who have encountered problems during CAT 2009 are in the process of sending a petition, to the CAT examination convenor as well as the directors of the seven IIMs, requesting them to hold a paper-based re-test for this year. If you wish to view and sign the petition that has been created for candidates taking the CAT exam this year, visit www.testfunda.com/CAT09.