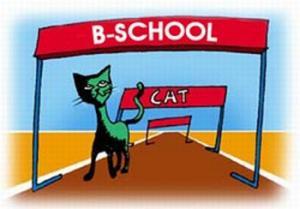 Following the fiasco that CAT 2009 has turned out to be, we
asked test takers to share their experiences and advice for candidates yet to take the test. Here, Anshu Mehta* shares his experience:
I am student of Mumbai University studying IT Engineering. This year I started preparing for CAT from the very beginning. People said to expect the unexpected on your test day, but I am sure they couldn't have thought this in their wildest dreams. A day before my test, I was relaxing as told by "experts" and was flipping through channels when I saw news of the first glitches in CAT. I stayed glued to the TV for the rest of the day, spoke to my teachers and they said not to worry and it would be fine the next day.
I reached the centre on time. News of glitches continued to grow through the day with half my centre being shut. I was lucky enough to be able take it I guess. We were made to wait endlessly till they said we could finally enter our hall. They started the procedure of taking fingerprints. As soon as they were about to click my photo the system shut down. It took good 20 minutes for it to restart. Finally I was sitting on my computer. The test started two hours late but fortunately (or rather unfortunately) it started for me. As rehearsed I attempted the quant section first. After I solved the third question, as I was just about to mark the answer, I realised there were no options.
It was quite frustrating to know the answer but not know which option to mark. I reported this immediately to the supervisor who asked me to note down this question and report it later. Report it, yeah right!
I continued solving my paper further to realise three more quant questions had the same flaw. It was really frustrating. We were told that papers this year were very easy and in order to stand a chance we had to maximise our attempts and
here I was with a fifth of my strongest section gone. I tried to salvage what I could. In the end, I ended with decent number of attempts but those four questions still haunt me.
We all know how competitive CAT can get. A mark can raise your percentile. People are getting rescheduled dates but no one is talking about the people whose attempts have been flawed. I have aways respected institutes like IIMs
and IITs for their brilliance in paper setting and fairness. But, how do you possibly play fair in this situation. With piles of complains of no test, one can only imagine what is going to happen to my complaint. Then we hear of questions being repeated. Now Prometric may forbid people to share information but since when has that stopped anybody.
All the coaching classes have their professors appear for the test for the sole purpose of question extraction. This puts people who appeared for it in the beginning at serious disadvantage. Had we known about this we would have taken a later date. Repetition is unthinkable when it comes to IIMs. If a coaching class can come up with 50 different practice sets for their students it is hard to believe that IIMs can't. Add to that fresh news of cheating reported in the newspapers. I really wonder what they are trying to prove by continuing this fiasco and to whom. To err is to human, but continue to do so is IIMs.
I think in all of this madness, the CAT is going to dogs.
Share your CAT experiences with us. Write in to us at getahead@rediff.co.in with the subject line 'My CAT
experience'. Tell us what it was like and what candidates should keep in mind on test day.
*Name changed on request to protect privacy