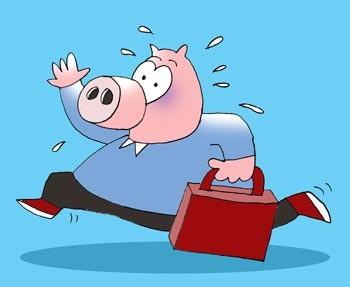 We recently discussed airline bloopers and invited readers to share their air travel stories with us. Here, reader Harpreet Singh shares his flight experience. Illustration: Uttam Ghosh
I live in Ottawa, Canada now, but this story goes back to the time when I was in Birmingham, in the UK.
I was flying from Delhi to Heathrow on a Virgin flight. I had the aisle seat while the window seat was taken by a white male. There was a young girl in the middle seat, she was wearing a traditional pink Punjabi suit with wedding bangles, so you could tell she was newly married.
When I got to my seat, the two passengers were already there. We exchanged casual smiles and I sat down in my seat. As soon as the plan started moving, this girl started sweating and you could tell she was scared. She spoke for the first time in Punjabi that she was scared of sitting in a plane and that she was travelling by air for the first time. I just told her to close her eyes and before she knew it, the plane would be in the air etc. But she was really, really scared for a while.
The funny part begins now. The air hostess came to serve us drinks and when she asked this girl what she wanted, she didn't understand. So I translated and asked what she wanted to drink. With snacks, the same story was repeated and for obvious reasons, the air hostess started thinking that we were travelling together.
By the time she came to serve the meal, she asked me about my preference and asked what my 'wife' wanted! I was quite embarrassed and told her politely that she was just a fellow passenger. I was uncomfortable telling this girl what the air hostess had said to me in English. Anyway, while eating, she told me that she was married to an NRI from Nottingham; that he came to India to marry her and now after three months, she was going to meet him there.
Then another flight attendant came to check the seat belts during a disturbance and this girl was sleeping tight. So he asked me politely if I could wake my 'wife' up and ask her to buckle her seat belt. Once again, the guy left apologising after the explanation and I was sitting there, feeling uneasy.
It didn't end there. As I was familiar with Heathrow Airport and she wanted me to help her, I started walking along. At immigration, we went to separate counters, so it wasn't an issue. But after we collected our bags, a desi cleaners at Heathrow came and asked us if we had returned after getting married in India! It just seemed like the whole airport was hellbent on probing whether we were married.
Finally, we got to the lounge where her husband was waiting and he shook my hand in a most casual and unfriendly manner, also giving me a bit of an angry look (as if to ask what I was doing there!) and I decided to say goodbye to them.
While I was leaving with my trolley, one of the desi porters at the airport said to me,"Bhaaji, slow down. Tuhaadi wife picchhey reh gayi hai (Brother, slow down, your wife is trailing behind you)". My immediate reaction was to look back and I saw the girl walking with her purse, while her hubby was pushing the trolley a few yards behind her.
It was time for me to run as soon as possible to the coach station and get into my coach to Birmingham!