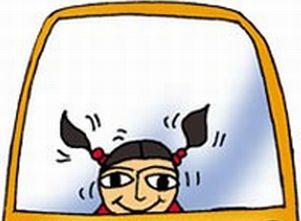 We recently discussed airline bloopers and invited readers to share their air travel stories with us. Here,reader T Singh shares an experience. Illustration: Uttam Ghosh
I reside in the US and have travelled on a number of airlines, to visit a number of countries. The US Airways staff is known to be curt -- whatever be the reason.
This year, we travelled to India and from there we went on a small vacation to Singapore by one of the best airlines in the world -- Singapore Airlines. I could see why they are the best -- right from the check-in counter and all through the flight, we received wonderful treatment. The staff was great, unlike what we find in the US.
Seeing the plane and getting the kids' meal, my 7-year-old exclaimed, "Wow, this is the best kids' meal I have ever had!"
I was impressed too. But what really bothered me was the attitude of the passengers. They were behaving like the staff were their servants. I was shocked. I felt that some staff members may be more educated than the passengers -- they chose their profession as per their lives, but they certainly didn't deserve this kind of response. Not a smile, no 'thank you' or 'please'. Forget that, they were being ordered to do things, some of which were just not needed.
A lady next to me had two children, one around 10 years old and one an infant. The 10-year-old kept throwing stuff -- toys, magazines, name it -- in the aisle. The airhostess kept on picking up after her; even I picked up some things for the girl. It was a game for her. Once, the toy landed on the passenger in front. I was shocked that the mother was just watching silently. Finally, the airhostess, in a very nice manner, told the child not to do that as it may hurt the other person. The child started laughing and her mother gave an angry stare to the stewardess. I felt disgusted. When the plane was on the runway set for takeoff, the lady demanded that the infant's milk bottle be warmed. Again the stewardess requested her to wait for 10 minutes, as plane had just started up, but no -- the way she replied -- she wanted it right away!
I really felt telling off the lady for being so rude, but then I looked around -- most of the crowd was the same. No courtesy. They feel they are the 'big boss' once they are on the plane, the attitude is disgusting. No respect for another's profession.
I just want to say that a simple smile would make their day. They are not our servants but are just like us, and we should appreciate their jobs.