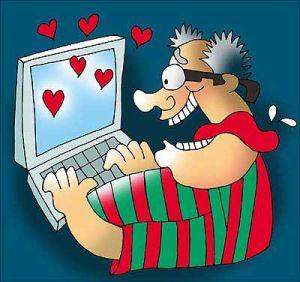 A recent survey has revealed that nearly 12.5 per cent of the productivity of professionals in the corporate sector is wasted thanks to the time spent surfing social networking websites.
The survey conducted by ASSOCHAM's Social Development Foundation found that the average corporate employee spends one hour almost every day surfing sites such as Facebook, Orkut, LinkedIn, etc, thus effectively reducing the work-day from eight to seven working hours.
Over 60 per cent of those surveyed said they spent 40-50 minutes on these websites while the remaining reported spending up to an hour. Moreover, 83 per cent of the 4,000 professionals surveyed found nothing wrong with visiting these websites during office hours.
In fact, 84 per cent of those surveyed in metros showed signs of internet addiction -- they don't take breaks at appropriate times, spend more than a 'normal' amount of time online, and get irritable if they are interrupted while surfing.
While some might argue that employees do need a break from the humdrum of the work-day or that these websites may be used as effective business tools, others might wonder whether the cost (both on office resources and through wastage of effective man-hours) is justified.
Do you surf social networking websites during work hours? Does your office have a no-surfing policy?
Do you have colleagues that spend more time on social networking websites often at the cost of their official duties?
Have you or your colleagues been reprimanded for surfing social networking websites during work hours?
Share your experiences and opinions on the messageboard below!
Illustration: Uttam Ghosh