Aziz Haniffa reports on the Higher Education Policies of India, China and the United States seminar held in Washington DC.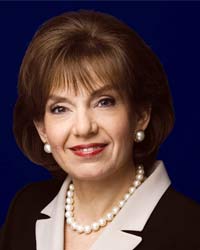 Dr Susan Aldridge, president, University of Maryland University College (UMUC), said that in her experience, she had found that for any nation no matter what its size or economic status to develop, it had to recognise higher education 'as the engine of economic growth and prosperity'.
Addressing the seminar on Higher Education Policies of India, China and the United States organised by the Bridging Nations Foundation, Aldridge said as a result, major nations have become 'increasingly more invested in providing their citizens with expanded access to high-quality academic opportunities...and not a moment too soon, given the sharp uptick worldwide, in the number of new jobs that require some sort of post-secondary certification'.
She noted that in the US alone, such new jobs would rise by about 75 per cent in the next five years while simultaneously, the number of college graduates under 35 is slowly shrinking because of rising tuitions and even tougher admission requirements. Thus, she said, "At current graduate production rates the American workforce will be short 16 million college-educated adults by the year 2025."
This is why US President Barack Obama 'has made post-secondary education one of his administration's top priorities' Aldridge said. "And to help us get there, he has proposed significant changes to student financial aid, along with historic investments in community colleges."
Such initiatives will help remove some of the barriers the US faced in enrollment, retention and completion. However, said Aldridge, "If the United States is to become a truly knowledge-driven society, it will need to take a radically different and certainly far more holistic approach to its higher education system," and that in turn would require a 'fundamental realignment of the attitudes and principles, norms and practices' that power the education system in the country.
Among other things the US had to do, she said, "We can lay the foundation for a more contemporary higher education culture which values collegiality over competition, and measures quality on the basis of the learning outcomes we produce, rather than institutional assets we acquire.
"We might also find a way to integrate the two post-secondary systems we have perpetuated until now -- one for scholarly achievement and one for workforce development.'"
The crisis, she said, provided a unique opportunity to redefine what it means to be 'educated' in the 21st century, and 'also to figure out how we can make that knowledge available to a far greater number of Americans, regardless of where they live and learn'.
"That speaks to yet another of President Obama's priorities, using two of America's greatest strengths -- technology and innovation -- to develop a more effective paradigm for post-secondary education."
She pointed out that UMUC had already harnessed technology with the power of teamwork to bring world-class academic programmes to people in more than 157 locations in 28 countries around the world, besides online through the university's virtual campus.
Chairman of India's Knowledge Commission Sam Pitroda agreed with Aldridge and, in the discussion following her speech, said the existing concept of education needed to be challenged. Taking a dig at elite institutions like Harvard, he said "Education today is lots of funds, higher tuition, short ratio of students to teachers -- like somebody mentioned about Harvard. It is time to question whether we need 500 acres of land and a great campus to get a good education."
Dr Prakash Ambegaonkar, founder and CEO, Bridging Nations Foundation, argued that making such wholesale transformations in education in any country was easier said than done, and pointed at vested interests as the main reason.
"A lot of people are not going to let it change, and most of the people who are not familiar with the Indian education system, the reason there is resistance is that there are very strong established interest groups," he said.
Pitroda, however, took issue with Ambegaonkar on the subject of brain drain, and said "These are old ideas. It is no longer about brain drain. It's about brain chain and brain gain. So the key is to chain all the brains and not worry about brain drain."
Ambegaonkar conceded the point was well taken, but pointed out that each economy's competitiveness, its viability, depends upon innovation in science and education and higher education. To which Pitroda responded, "The global companies have people all over. So if IBM is training people in India, they will be hiring people in India. So let's not confuse global economy with global education," he said.
Aldridge for her part pointed out that while America has established an impressive track record in technology and innovation, the country has begun to lag behind Europe and Asia, which have greatly accelerated their investment in STEM (Science, Technology, Engineering and Mathematics) education at every level.
"Consequently, as our country's existing workforce of scientists, engineers, and mathematicians 'ages out', we are not replacing it quickly enough with a new generation of professionals," Aldridge said, adding that such replacement was essential to long-term sustainability as a nation.
In 2008, Aldridge pointed out, the National Science Foundation had reported that only about 17 per cent of American college graduates earned a bachelor's degrees in science and engineering, comparing to percentages of 55 to nearly 70 per cent in Asian countries.
"Fortunately, we are making greater strides at the doctoral level, having reached record numbers during the 2008 academic year in almost all of the STEM fields," Aldridge said. But here too, the cloud in the silver lining was that 'of the nearly 32,000 doctoral degrees awarded in science and engineering, a little over 40 per cent of them went to non-US citizens -- and most of these students came here to study on temporary visas.'