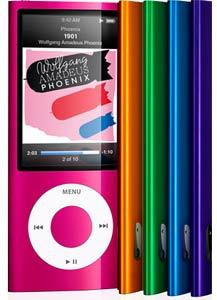 If you thought the iPod nano couldn't get any better, think again. Apple recently launched the latest version of the mp3 player complete with video camera, mic and speaker.
Music lovers can now shoot video, view it on their iPod nano and transfer their videos online using a computer.
Along with the new gadgetry comes a 2.2-inch colour display, built-in FM radio as well as a built-in pedometer that can keep track of your steps taken and calories burned.
The new nano is available in the 8GB version for Rs 9,400 and a 16GB model for Rs 11,200, and comes in nine colours including silver, black, purple, blue, green, orange, yellow, red and pink.