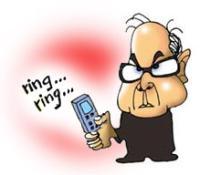 India's finance minister Pranab Mukherjee gets them. India's richest business tycoon Mukesh Ambani gets them too. Not once, not twice, but many times a day.
Revel, dear reader, for you are not the only ones these pesky telemarketers target 24/7. Now, you  have the likes of Pranabda and Mukeshbhai empathising with you.
According to a report published by the tabloid Mumbai Mirror, Finance Minister Pranab Mukherjee was busy confabulating with opposition leaders from both houses of parliament over the price rise logjam, when he received a call from one such pesky telemarketer offering him a home loan!
Our finance minister thought it was an important call but was visibly peeved when the caller didn't budge and persisted with the hard sell.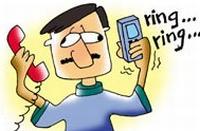 Now, you see dear readers, why dear Pranabda will lend you an ear if you want to crib about the nuisance that these telemarketers are.
While most of you may not have the privilege to weep on Pranabda's or Mukeshbhai's shoulders, here is a forum that can help you share your experiences...
Have you faced a similar situation when a pesky caller calls at the wrong time? Do you have a funny or harrowing experience to share about your rendezvous with telemarketers? Your best tip on dealing with a too persistent tele-marketer?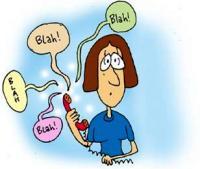 Simply write in to us at getahead@rediff.co.in with the subject 'You are not alone Pranab da' and we'll publish the best responses right here on rediff.com!
Also read: Fun ways to deal with telesales calls
Illustrations: Uttam Ghosh