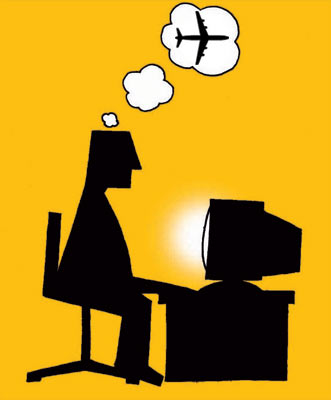 Thinking of studying abroad? Raj Atwal explores what Sweden has to offer as a study destination.
Being an innovator and a creative force to reckon with, Sweden is one of the few countries in Europe that beckons students for its state-funded and student-centric education system that promises their all-round personality development under a multicultural umbrella. The home of the Nobel Prize, the reputation of this key ultra-modern member of the European Union is built on close cooperation between industry and academia.
Swedish universities are world-famous for their investigative research and independent thinking, and this reputation is cemented with rigorous quality control and nationally certified degrees. The country has one of the most ambitious educational evaluation programmes in Europe, aimed at maintaining this competitive edge.
Recently, the Swedish parliament has passed a law outlining tuition and application fees for students from non-EU/EEA countries from the 2011-2012 academic years, to be supplemented by scholarship programmes. Everyone who has begun their education before this should be able to complete it at a normal pace of study without having to pay tuition fees.
So, eligible Indian students can still apply for the September intake and avail of this unique facility. Swedish universities offer about 500 master programmes (taught in English), ranging from human rights law to mechanical engineering. Interestingly, teachers there are quite open and frank with their students, always valuing their personal initiative and creative thought.
The Swedish government recently introduced more liberal labour migration laws, making it much easier to move to Sweden for work or stay in Sweden after studies. Students who have a job when their student permit expires can easily change this into a work permit. Also, there is no set quota for work permits for foreign citizens.
Here Amit Gupta, director of VG Overseas Education Consultants, a Jalandhar-based company specialising in Swedish education abroad speaks with RMS Atwal about the education opportunities that exist in the country: 
Education in Sweden is free for now. How do our students take it?
From July 1, 2011 there will be no free education for overseas students. So, it is a last chance for our students to grab this opportunity. When we say free, it means a student has to pay for all other expenses like living costs, study material, and food and lodging. Since tuition fee in Europe is quite a big chunk, our students can save a lot of money on that. It is a win-win situation for them because they get the best education in the world at almost half a price, at least for the September intake.
If we talk of tuition fee, it is 4,000-5,000 Euros annually anywhere in the Europe but in Sweden it is less than 50 per cent. So, students who are not financially that strong but good in studies can take advantage of this opportunity.
But how good is the level of education in Sweden as compared to the West? 
The level of education in Sweden is better than many other EU countries. Sweden can be the world corridor to the best education and job prospects. So, let there be no doubts in the minds of our students about the quality of education they are getting in Sweden. The government there might consider giving PR to foreign students later on since it is doing away with the free education system from next year. Moreover, the positive development of scholarships for bright overseas students will continue.
Of late, Sweden has emerged as a key European study destination. How is it helping students from the Punjab region?
Yes, as compared to other European countries, Sweden is much better for Punjab students who are thinking today of having a good higher education abroad. The simple reason is the level of education over there is quite high, even higher than the other western contries. Since education is compulsory from the age of 16, the Swedish government considers it its moral duty to give the best to its citizens. The same applies to overseas students as well.
How is the current job situation over there?
Part-time jobs are available and wages are quite high as compared to other EU countries. This is there despite the world recession. I am sure jobs will be aplenty by the time our students complete their courses in Sweden.
Any word of advice for our students waiting in the wings to fly to Sweden?
Our students should go to Sweden without any permanent settlement motive. They should avail the cheap and best education there so that they are able to build up their careers in a better way. Moreover, they should avoid trouble and not do anything unlawful for which they have to be deported back to India. Please remember that Swedish laws are very strict and we should abide by them.
RMS Atwal can be reached at rajatwal55@yahoo.com