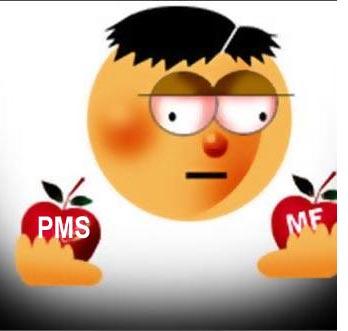 Portfolio Management Services (PMS) is a specialised service that offers a range of specialised investment strategies to capitalise on the opportunities in the market.
Investing requires knowledge, time and the right mind-set. This is besides constant monitoring. PMS gives you professional managers who strategise to deliver you consistent returns keeping your risk appetite in mind. Every portfolio manager has a well-defined investment philosophy and strategy that acts as a guiding principle.
PMS relieves the investor from all the administrative hassles of investments. You receive periodic reports on your portfolio performance and other aspects of your investments. Investments are tracked continuously to maximise returns.
In a PMS setup, your relationship manager defines your financial goals and advises you the right product mix. They give personalised service and ensure that you receive periodic updates and account performance reports.
Here are some of the most frequently asked questions about PMS, answered!
What are the advantages of investing in PMS vis-a-vis mutual funds?
You have greater control over the asset allocation in PMS, whereas it is automatic in mutual funds. The portfolio can be customised to suit your risk-return profile.
The PMS portfolio manager also has relatively greater flexibility to move in and out of cash as and when required depending on the market view.
How can I introduce my initial corpus to portfolio management services (PMS)?
The initial corpus can be brought into the PMS ambit by way of either cash and/or securities. The initial portfolio of securities will be re-aligned as per the desired investment model.
Does PMS guarantee the initial corpus and any return thereon?
Returns cannot be guaranteed as per regulations governing portfolio management services in India.
What is the difference between discretionary and non-discretionary Portfolio Management Services?
The discretionary portfolio manager will independently manage the funds of each client in accordance with the needs of the client. The non-discretionary portfolio manager will provide advisory services enabling the client to take decisions with regards to his portfolio.
Is the payment upfront?
Yes, payment is upfront.
Does portfolio management services have any lock-in period?
There is no lock-in period according as per regulations. But some companies may have a lock-in period depending upon their company polices.
What are the tax implications of investments in PMS?
Each PMS transaction is considered an independent trade and capital gains will be applied on each depending upon whether the relevant stock was held long-term or short-term. At present, 10 per cent tax is chargeable for short-term capital gains and no tax is chargeable on long-term capital gains. Securities transaction tax (STT) is also applicable.
What is the fee structure for PMS?
The fee structure depends from company to company. There may be many options such as:
A fixed proportion of the fund amount (for eg 2 per cent of the initial corpus)
A fixed proportion of the fund amount + variable depending upon the performance of the portfolio (2 per cent above 10 per cent of the returns)
Variable depending upon the performance of the portfolio
Can I withdraw my profit any time?
It completely depends if your PMS has a lock-in period or not. If not, you can withdraw your profit as and when you want, provided you maintain the minimum ticket size. If you have a lock-in period, you will have to either wait till the end of the lock-in period or pay the exit load.
Courtesy: Apnainsurance.com
Illustration: Uttam Ghosh