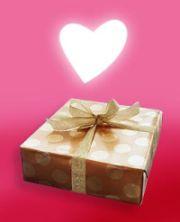 Valentine's Day is just about four days away and couples everywhere are scrambling to buy thoughtful gifts, make plans for dinner, organise weekend getaways and the like.
And of course, the romantic in every one of us is expectantly looking forward to receiving something special from our partner.
Of all the conventional presents that are exchanged on VDay each year, which is your favourite? Is it chocolates, flowers, lingerie, jewellery?
What are you looking forward to receiving this year? Take the poll below and let us know -- and if you're planning to go the unusual route, these ideas are worth sifting through!
Check out all our Valentine's Day Specials!