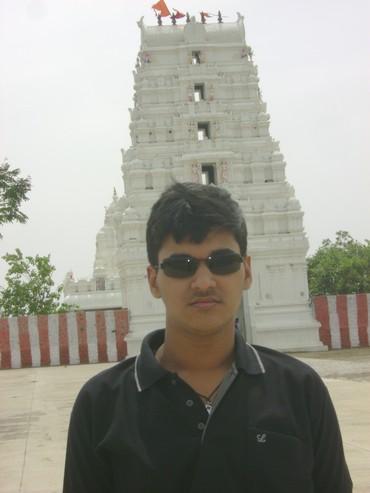 Hitesh Sharma who scored a whopping 99.6 per cent at the SSC exams recently, tells Abhishek Mande how he prepared for the first big examination of his life.
Hitesh Sharma is a student of Pet Oxford School located in Ulhasnagar, an industrial area located on the outskirts of Mumbai. The 16-year-old has scored a whopping 99.6 per cent at the State Secondary Certificate examinations held recently.
Sharma whose father is an accountant and mother a teacher says he was hoping to score above 90 per cent. A whopping 99.6 however was definitely unexpected.
The teenager says it helped playing throwball for the Thane district because it ensured he got those few extra marks that put him ahead of his competition.
Visit College Days for more college gyaan!
Here Hitesh Sharma tells us all about how he prepared for the first big examination of his life:
When did you start preparing for the SSC exams?
I had joined a coaching class that started in May last year. During my summer vacations I would wake up at about 8 am, go for my classes that were from 11 am to 3 pm, return and study for another five hours.
What was your schedule like when the school began?
I would be up earlier because my school started at seven. After school, I'd rest for some time, read a bit and then go for my classes.
By the time I'd return home, it would be 8 pm. After that I'd spend about two-and-a-half hours studying before I went to bed.
This was the schedule I followed for most part of the year. During the last month when there were no classes and school, I spent as much as eight hours studying.
What have been your strongest and weakest subjects?
I enjoy Mathematics the most Science comes second. In Maths, I really enjoy Geometry. My weakness however was Marathi, which I had to work on and by the end of the year I was quite comfortable.
Did you follow a subject-wise schedule?
No I didn't. Instead I studied depending on what I was feeling like at that moment. I found that a better approach?
How did you unwind after a long day? Did you go out to play?
I am not a very outgoing person and spend most of my time indoors. Recreation for me involves playing computer games and reading books.
When I wanted to unwind, I would usually pick up a book that was unrelated to my studies -- it could be a book on ayurveda or any work of fiction. I enjoy reading Sherlock Holmes a lot.
Sports however always fascinated me. I have been interested in tennis as well as throwball.
I was part of the district throwball team. We did not make it to the semi finals but I became eligible for the sports quota. This helped me touch the 99 per cent mark.
Is it intimidating to study the whole year's syllabus when for nine years you are studying just half the year's portion?
I like studying so I enjoyed it!
What stream do you plan to take up?
Commerce. I haven't decided on what college I should take admission in but I plan to become a chartered accountant.
Did you ever feel stressed about your examinations?
I was studying from the beginning so I never felt the pressure towards the end.
What is your advice to students committing suicide?
All I can tell them is you should not give up. There is always a next time and you can do better.
Five tips for your juniors:
Take up studies seriously
Remain focussed. Parents should ensure their kids don't stray away.
Always take out time for recreation. Everyone gets bored of doing the same thing for a long time.
Don't take stress. Be relaxed.
Finally, it is important that you enjoy what you study because if you don't it won't help.