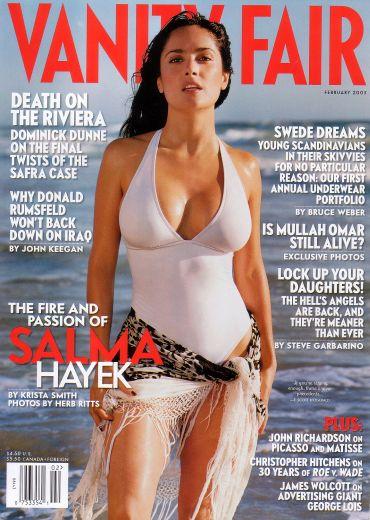 So you want a figure like Salma Hayek -- who doesn't? But here's something you probably don't know about the Mexican beauty.
Salma Hayek has confessed that she eats bugs.
The star made an appearance at the David Letterman's chat show where she stunned the TV host with stories of how bugs were considered a delicacy back home.
"We eat bugs -- and we have many recipes for some of them," The Sun quoted Hayek as saying.
"Escamoles, which are the eggs of these little ants, are amazing fried with a little guacamole. And the worms. There are many different recipes for those. The little grasshoppers have a smoky flavour to them. It's the way they cook them, and it's really good," she added.
When questioned if she eats insects often, the Frida star replied, "Not routinely but, look, I'm salivating...they're delicious."
Although Hayek has been working in Hollywood for a long time, her English still remains hilariously flawed.
Describing the rare nature of escamoles in Mexico, she added, "They're not easy to find -- they're delicatessens."
However, Letterman corrected her, "They're delicacies. Delicatessens are easy to find."
Hayek responded, "They're delicacies, yes -- sorry."
"My French is getting a little better, but my English is getting a lot worse," she added.
This isn't the first of weird celebrity food habits we've heard of -- popstar Beyonce spent a fortnight on water, cayenne pepper and maple syrup to drop weight for a movie role and Shilpa Shetty wears a silver chain around her waist that rides up to warn her if she gains weight.
Know any interesting facts about other stars' diets? Let us know on the messageboard below!
Photograph: Cover of Vanity Fair Magazine