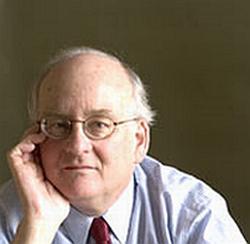 Philip G Altbach, Monan University Professor and director of the Center for International Higher Education at Boston College has been a critic of India's plan to open doors for higher education since Human Resources Development Minister Kapil Sibal mooted the idea about one and half years ago. Altbach opposed such open door policy, particularly for globally competitive research universities, primarily on the ground that historically foreign transplants of education and research from the West have not worked anywhere in the world and is most unlikely to succeed in India. The noted American educator feels India has to resolve its higher education problems by itself and not by allowing foreign universities to set up shop in the country.
Excerpts from a brief interview with Suman Guha Mozumder in New York:
What do you make out of HRD minister Kapil Sibal's proposal that has been approved by the cabinet pending approval by the Parliament to open doors for foreign universities? What kind of benefits will it bring to students in India?
I tend to be quite critical for a number of reasons about this proposal and I have spoken about it when it first came to be mooted. First, it is not going to make a big difference in terms of total number of students that are going to be accommodated into these foreign universities' branches in India. It may help a bit but India's problems are gigantic in terms of providing access to people who want higher education. India as you know educates ten per cent of the age group compared to China which is 22 per cent and rich countries which are at seventy or eighty per cent. So India has a long way to go. The presence of foreign institutions is going to be a drop in the bucket. Secondly India's higher education problem has to be solved by India any not by foreigners. Foreigners are not going to help in its improvement.
Sorry, but what makes you think so?
Experience shows that a lot of the countries that have opened their doors, and when the floodgates have been opened by them, a lot of as they say rubbish have come in along with nuggets of gold. So, you get a few of Cornels and Columbias and Georgia Institute of Technologies that are interested in India but a lot of the institutions that are going to India or are planning to go are going there to make a lot of bucks and you certainly do want them.
The legislations are not yet...
The legislation seems to say that foreign institutions have to invest $11 million and that is not viable for most institutions. A number of the prospective institutions will be scared off, including some good ones, by this proposal. They may be interested in the market but may not be interested in investing that much money. Experiences in other parts of the world, in the Gulf countries, for example, shows that most of these branches of foreign universities have received huge subsidies. This is true even in Singapore which has done a very good job of becoming a hub (for higher education).
In Singapore it is by invitation only (that foreign universities can set up shop). You only get at the door only if they ask you. And they are providing direct subsidies by way of facilities and rent discounts and all. If India is going in the opposite direction, where you come to the door without being invited but you have got to pay to enter, I think that is problematic as a strategy.
What about China?
I think China has kind of got it right in terms of their legal structure for foreign institutions. They say 'if you want to operate in China you have to have a partner, and not a branch campus,' a twinning kind of thing. Some of them do not work very well in provinces in China and you have the same problem in India -- some like the state of Maharashtra is fine, but there are provinces like Bihar or other place where there are lots of corruptions and they do not know what they are doing. But I think partnerships rather than branches are more interesting and central to the success of the Indian plan.
However, the success of all these is dependent in India on a regulatory framework that works, and India is not famous for its regulatory framework for anything. I know from my own following of the situation in the higher education that you have got the UGC (University Grants Commission) which is under very much criticism, including by minister Sibal and rightly so, and you have got the all India Council for Technical Education which is, I think does a better job but is criticised. There is nobody that can take in hand the new foreigners into the new system. There is nobody (to check) if once there (foreign universities) they doing a good job. And that is absolutely mandatory in my view.
I think the guiding principles are that India must solve India's own problems. Branch campuses of foreign universities are not going to do that. They do not want to do that. They want to make money. May be, it is not true for Cornell or other top places. But international experience shows clearly they  want to make a quick buck and are going to set up programs that are cheap to deliver like  business studies where all u need is a class room and they are not are not going to look at what India really may or may not need.
Minister Sibal said that India wants to set up world class research universities. Given that the IITs, arguably the best of the Indian Scientific and engineering Institutions, have not produced this kind of research over the decades do you think this is remotely possible?
No. That is totally ridiculous. The foreigners -- nowhere in the world foreign institutions that come to education hubs focus on research. They focus on teaching because that is where money is to be made, and frankly that is where the need is in the country. I agree with Minister Sibal that India needs desperately good research universities and I also agree with you and others that IITs are fantastic but they were not set up to be research universities. In fact it is surprising that how well they do research in the limited areas that they operate given the fact that they are mainly training institutions.
I have huge respect for the IITs but they are not going to solve the problems either. They are too small, too limited. The big problem in higher education in India that has been recognised since 1947 is that the major public universities and affiliating systems are irreparably broken. If those problems are not solved, higher education in India cannot succeed. Foreign initiatives, for whatever reason, are not going to do it. There is no question.
If this is the state of higher education in India why the US education secretary led a delegation of university presidents and others to India last month? I mean, if they know things are not going to work in the long run, why should they go in the first place?
I think they are thinking through what they can do. They went when the legislation were not in place. They are trying to figure out things. The upside is that there is a lot of interest in India for both good reasons and for profit-making reasons by foreigners. Some of them, if handled right, can benefit India. I suspect these top American university leaders who went over there are just just trying to see what they can do in that difficult context. The landscape is changing and may be something good will come out of these at least in the end.
One last question. Columbia University declared last month that it is going to set up a centre for excellence in Mumbai and is not planning to set up branches like many others are planning to do. What is your take on this kind of thinking?
That is a good strategy, I think. Columbia is going there for Columbia's benefit which is fine. I think there are synergies and mutual benefits there. But they are not going to help India. They are going there to benefit Columbia University. But within that context I think that strategy is by far the better one for both sides. India will benefit from better kind of research infrastructure and some kind of models and expertise and Columbia can bring back all that back where it is located. Columbia will benefit from being on the ground in India.