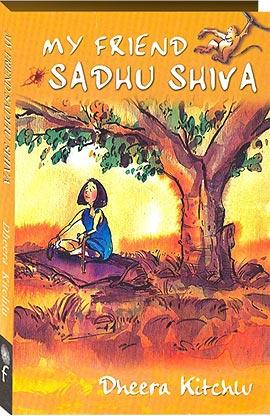 After weaving stories for kids in beautiful books, dyslexic author Dheera Kitchlu is now helping children like her bring out their writing talents into the open.

Through her initiative 'Anyone can write', Dheera Kitchlu who has penned a total of eight books says writing for children is very unique and kids should be encouraged to write from a young age.

"Being a dyslexic, I never wrote due to fear. Children have a lot of talent but they feel inhibited and do not write. They have wonderful stories to tell. I want to encourage them to write," says Kitchlu, whose first book was published in 1992.

In collaboration with the self-publishing portal Serene Woods, the free-of-cost initiative allows children to get help from Kitchlu to create original, individual work, through one-on-one interactions.

Children send their stories to Kitchlu through post and email, who reads and guides the writers to better their writing. The initiative aims to make children confident of their writing at an early age.

"I am compiling the stories into a book. There are around 30 stories and the book would be out by mid next year," says Kitchlu.

Describing herself as a late bloomer, the author says she came to know very late about her dyslexia. "I was always a bad student. I could not spell and still have difficulty in reading. While in my 30s, I came to know that I was marginally dyslexic," she says.

Her reading disability prompted her to write for children and make learning fun for them. She began writing when her children left home and her books are autobiographical.

One of her novels Maya is about a dyslexic child and his feelings. Kitchlu has also written a booklet for the Indian Association for Promotion of Adoption and Child Welfare to help parents coming to adopt a child. The booklet is distributed free to all parents who come to adopt children at centres in Mumbai.

"The booklet reflects the belief that all children are a special gift. It strives to help the adopted child grow with a conviction that she is loved, wanted and cherished," she says.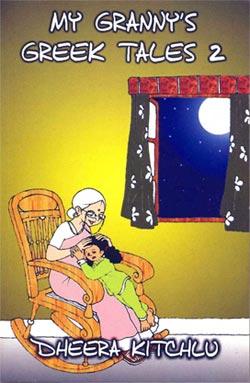 Kitchlu has also written From Darkness to Light for The National Association for the Blind, which is a compilation of uncommon lives of 25 blind women achievers who have received the Neelam Kanga award for excellence in various fields of work.

"I did not know much about the psyche of the blind. During the writing of this book, these indefatigable ladies became my friends and were instrumental in allowing me to appreciate more deeply the human experience," she says.

The author contributes part of her proceeds from her from writing to an orphanage in Bandra. She is happy that children literature is picking up gradually in India.

"Though a lot of children's books are still sourced from abroad, I am happy that many Indian writers are writing for them. We need children books in Indian context," says Kitchlu.

Along with cinema, literature too plays an important role in shaping children's future and making society aware of their problems and needs, she points out.