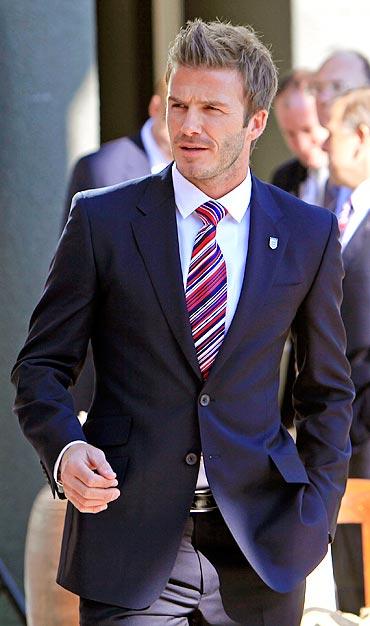 So you thought Posh Spice was the ultimate fashion plate in the Beckham family? Maybe not!
Football legend David Beckham has revealed that he has been a fashion victim since he was seven.
The footie ace revealed his childhood fashion and his choice for knickerbockers, long white socks and ballet slippers for a wedding.
"When I was seven years old I was pageboy at a wedding. I had the choice of this one suit and another suit which was knickerbockers, a pair of long white socks and a pair of, like, ballet shoes and I chose that," the Daily Star quoted him as saying
"I've always liked to look elegant. I've always been into looking well and feeling nice."
"When I wear a nice suit that's how I feel. But most of the time I'm in jeans and a tee-shirt."
"I don't know whether it comes naturally but I just like to feel comfortable more than anything, even when I was a young kid."
"So I don't know whether it comes naturally to me but I've always liked to look nice," he added.
Photograph: Radu Sigheti/Reuters