India's best: He wanted to feed India's masses
Last updated on: March 26, 2010 12:00 IST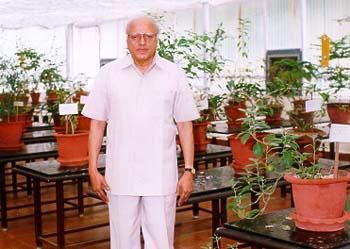 Stories of extreme hardship, braving impossible odds and innumerable sacrifices, abound in the lives of nearly 90 per cent of the students in the country. But among them, some perform exceptionally well. Their academic laurels are so brilliant, that at times their CV looks intimidating. And each one acknowledges that it's the right education that made them what they are today. Careers360 identified 40-odd brilliant students of this country.
Here, we look at the careers of MS Swaminathan, Jhumpa Lahiri, Shanti Swaroop Bhatnagar and Amar Bose.
MS Swaminathan, father of the green revolution
In the year 1947, a month after independence, Monkombu Sambasivan Swaminathan's elder brother tied the knot in Tiruchirapalli, and the rules stipulated only 30 guests could be served during wedding feasts as the nation was reeling under an acute food shortage. Banana leaves were counted and arrests made in case the organisers violated the rules. Hurt by the food rationing and the fallout of the 1942-43 Bengal famine, MS decided to study and do research in agriculture. Instead of choosing the easy way out by becoming a farmer, he felt, as a scientist he would be able to 'shape the future', by preventing food shortage.
After his father passed away in 1936, the quality of life went down drastically for his family. MS, who was earlier studying at Native High School, had to forgo the luxury of going to school by car. He was forced to join the nearby Little Flower Catholic High school so that he could go on foot. After finishing his schooling, he got a BSc degree in Zoology in 1944 and later one in Agriculture.
MS still recalls the long journey he undertook soon after in October 1947, to come to Delhi for higher studies and research at the Indian Agriculture Research Institute (IARI). The train journey took three days, instead of the usual two, due to communal riots following the Partition. His mother Thangammal, had asked him to see a gentleman, who was a joint secretary in the Ministry of Agriculture on his visit to Delhi. MS met him and was asked to fill a civil services examination form. He appeared unprepared for the examination, and got a rank that ensured selection in the Indian Police Service instead of the much sought after Indian Administrative Service.
He was asked to go to Mt Abu for training; the family wanted him to take a job saying that 'a bird in hand is worth two in the bush'. MS declined. Instead, he accepted a UNESCO fellowship and went to Holland to continue research work on potatoes. But in the interim, due to family pressure, he wrote to the Home Ministry saying that he would take up the job after completing his fellowship period. His request was accepted but with a change of location to the Assam cadre from the original posting of Rajasthan cadre. After one year in the Netherlands, Swaminathan moved to Cambridge for his PhD and then to the University of Wisconsin.
He returned to India in 1954, to keep the promise of producing enough food in the country. But despite high qualifications and ample knowledge in the field of cytogenetics (science of chromosome analysis), MS remained jobless for some months. He then got a temporary job in the Central Rice Research Institute, Cuttack, in Orissa and six months later, a regular job in the IARI where he stayed until 1972 working as a teacher, researcher and later as director.
In 1966, in the aftermath of the two wars and two consecutive droughts, India faced near-famine conditions and had to depend on food grants under PL 480 agreement from the US. Stung by the ignominy, the then Prime Minister Indira Gandhi called for a thorough relook at the Indian agriculture scenario. Aided by Dr Norman Borloug, and technical and financial assistance by Rockfeller Foundation, Dr Swaminathan and his team at IARI proposed a plan 'five years (1963-68) of dwarf wheats'.
It involved the introduction of high yielding seeds, investments in fertilisers and massive extension programmes. The project was implemented and by 1968, India's wheat production went up from 12 million to 17 million metric tonnes. In the next decade Indian agricultural productivity improved by leaps and bounds and the country achieved self sufficiency in food production. When the Philippines-based International Rice Research Institute (IRRI) approached him in 1982 to join as Director-General, Mrs Gandhi refused to let go of him. "You are indispensable," she said. His response was, "One should leave when one is wanted", to which Mrs Gandhi replied, "You must leave when you are wanted and not when people want you to leave." Finally he left with her blessings, to pursue the larger goal of eradicating poverty.
At 85, Dr MS Swaminathan now devotes much of his time to MSSRF, a research outfit he founded 20 years ago. Dr N Parasuraman, principal scientist with MSSRF, who has known MS for more that two decades recalls his friend's advice, "Raman, never waste food, there are thousands of hungry mouths to feed."
Part I: Education made him: Dr Manmohan Singh
Part II: Kiran Bedi, CV Raman, Shyam Benegal, P Venugopal
Part III: Homi Bhabha, Arun Sarin, Rabindranath Tagore, Hafeez Contractor
Part IV: India's best students: Zubin Mehta, Medha Patkar
Part V: The boy from Rameswaram who became President
Part VI: India's best students who won the Nobel Prize
Part VII: India's best students who became CEOs
Part VIII: India's best students: The 'Metro Man's' journey
Part IX: RA Mashelkar: All my life I have chased anomalies
Part X: The philosopher who became President of India
Jhumpa Lahiri, Pulitzer Prize winner
Last updated on: March 26, 2010 12:00 IST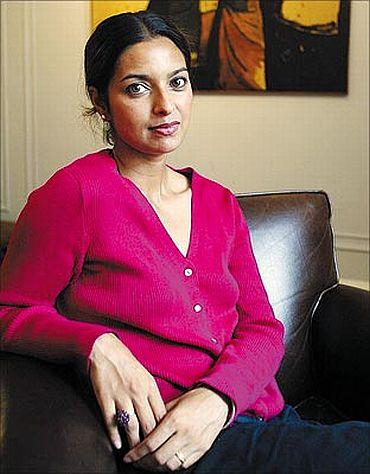 BA English literature, Barnard College, 1989
MA in English, Master of Fine Arts in Creative
Writing, MA in Comparative Literature,
Boston University
PhD, Renaissance Studies, 1997
Being brought up in two different worlds, both of which were vastly different from her parents' native world, Nilanjana Sudeshna took a while to "live with herself". She was born to Bengali Indian immigrants in London in 1967 and moved to the US when she was three.
In the US, she went from Nilanjana to Jhumpa as her kindergarten teacher found it easier to pronounce her pet name. "I always felt so embarrassed by my name. You feel like you're causing someone pain just by being who you are," she recalls. Lahiri investigated the immigrant identity dilemma in The Namesake (2003), adapted into a popular film by director Mira Nair.
She went on a fellowship to Provincetown's Fine Arts Work Center to write her first work of fiction, Interpreter of Maladies (1999), which won her the Pulitzer (2000) and The New Yorker's (2000). She lives in Brooklyn, New York with her journalist husband and two children, Octavio and Noor.
Awards
O Henry Award, 1999
Pulitzer Prize for Fiction, 2000
Shanti Swaroop Bhatnagar, scientist
Last updated on: March 26, 2010 12:00 IST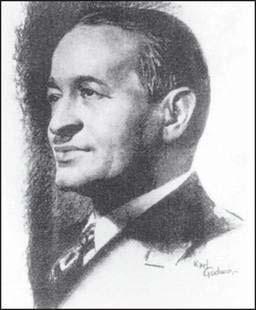 Born in Bhera, West Punjab, Shanti lost his father when he was only eight months old. At school, Shanti developed an absorbing interest in science, primarily due to scientific experiments. He passed matriculation in 1911 and moved to Dyal Singh College on a university scholarship. Here he loved his guru Professor N N Godbole's liking for indigenous industrial products.
Soon after completing his MSc in 1919, he left for University College London in 1921, thanks to a scholarship by the Dyal Singh Trust. His work was on surface tension of oils, under the supervision of Prof Frederick Donnan, FRS.
After returning to India, the Second World War provided SSB, the opportunity to build scientific infrastructure for the country. Later, he became the first Director-General of the CSIR and was instrumental in establishing a series of national laboratories. Other coveted positions include the first Chairman of the University Grants Commission; Secretary, Ministry of Education; Secretary of Atomic Energy Commission and Educational Adviser to the Government of India.
Did you know...
An acclaimed chemist, Bhatnagar also wrote Urdu poetry.
Amar Bose
Last updated on: March 26, 2010 12:00 IST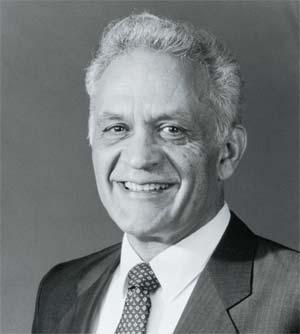 Chairman & Founder, Bose Corporation
BS, Electrical Engineering, MIT, US
PhD, Electrical Engineering, MIT, US
Fulbright Scholar, India
The son of a freedom fighter from Kolkata, Amar was born and bred in Philadelphia. At the age of 13 he realised he could fix anything electronic and would tinker with small electrical toys. With a great deal of experience in electronics, he entered MIT to pursue a BS in electrical engineering in the early 1950s.
His research focused on acoustics and he went on to invent a stereo loudspeaker that would reproduce, in a domestic setting, the vivid sound that a member of the audience hears at a great concert hall. In 1964, while teaching at MIT, Bose along with MIT student Sherwin Greenblatt, now president of the company began the Bose Corporation, to market the speakers.
His first speaker '901 Direct/Reflecting system' hit the markets in 1968. In addition to running his company, Bose remained a professor at MIT until 2000.
Major Bose inventions
Tri-Port Earcup Drivers Acoustimass speaker technology
Bose Lifestyle systems
Automotive sound systems
Acoustic Noise Cancelling headsets
Did you know?
He never took a course in Acoustics, but research helped him master it.