Father's Day is on June 21, and we asked readers to send in their special messages for their fathers. We also asked dads to share photographs of their little darlings on Father's Day. In
response, we have been flooded with touching, sentimental messages and photographs that celebrate fatherhood. Here are some of the messages we received:
---
Daddy,
tussi bus great ho
. I can't compare him by saying he did this or that for me. I love him and I will always love him and pray for him always.
Thanks dad and be by dad always,
-- Manjeet Tezy
---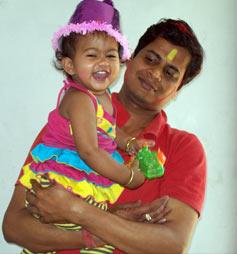 My 16-month-old daughter Tanvi (Gud Gud).
I LOVE YOU GUD GUD!

-- Bijoy Kumar Parida
---
Today our dad is not in this world with us physically but mentally he always is by our side. He is the best dad in the world as he was my best friend, guide.
He taught me many things in life -- always be independent, happy, courageous and strong and never cry because if you cry you will cry alone.
He had a great vision and foresight, as he knew death would come to him anytime as he was a heart patient so he made all the necessary arrangements for our future.
I am really very very lucky to have had such a dad. Today I really do miss him a lot.
I wish him a very very happy father's day!
-- Sona
---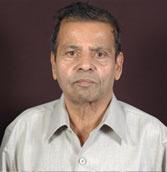 A small poem dedicated to my Dad for Father's day. I lost him on April 6, 2009 .Now He is part of the eternal world:
Gopi, how I wish I call you and talk.
You are not there to answer my call.
How I wish I get all those days I spent with you,
You showed me the way of life.
How is wish if I can get the days back, which I spent with you,
You were like flower for me, which always spread fragrance around.
How I wish I could hear you calling me, see you waiting for me which could relax me always.
Just talking to you, I could unwind my stress.
How is wish I could see the smiling face back.
You are the greatest father God could have gifted me.
Now you have become a star in the sky, where I can't reach and hold you back.
You are spreading light even in this darkness, that is why I call you Gopi the Great.
-- Anupamaa G
---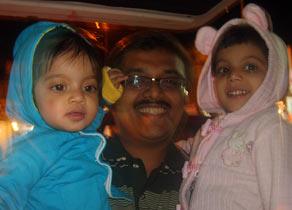 This is the picture of my 4-year-old daughter Dhwani and 2-year-old son Vidit. God bless them with all the best things they wish for.
-- CA Nimesh Dedhia
---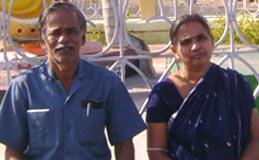 Bapa,
This may be my first message in my life to you. But I had never ever thought that I would be missing you so much. What ever I am today, it is all because of my parents.
I miss you so very much. Though, I am far from you but I think of you every moment, specially when I am upset or in problem. I love you, Dad.
Happy Father's Day!
-- Litu and Chinu
---
I lost my Papa in 2007 and I know he can see/read this:
When God gave you to me he never said that you were mine, that I could keep you always -- only borrowed for a time. Now, He's called you home, I'm sad and I shed tears. Yet, I'm glad He loaned you to me and we had these many years.
Miss You Papa!!
Give them what they deserve the most -- your time. You never know when they leave forever. Let's value them and feel fortunate that they are or they were there to guide and help us through life. Take time out and assure them everyday that you will never abandon them for anything! May every dad have a long and healthy life.
-- Rishu Sharma
---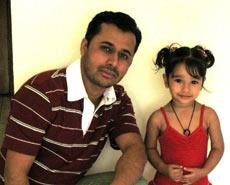 My dearest Khushi, you are my world and I live for my world.

Your PAPA
-- Bhupinder Singh
---
Baba (my father, you are great),
Baba I love you so much. Whatever I am today in my life it is just because of your blessings and love. I have learnt from my father that I have to be sincere, hardworking, trustworthy, have faith in Allah and be good and should not harm anyone. I have been brought up by Baba who always taught me all these good things in life and I have followed this religiously and have been successful in life. Whatever I am today it is just because of you Dad. I wish that I also follow and teach my son same things which my Baba taught me. I love you Baba.

-- Shafiq Ahmed
---
Hi Dad,
You taught me to stand against all odds of life. Thanks is a small word for what you have given me, but still I want to say thank you Papa. I am so lucky that I have a father like you. You are my biggest strength, as you always have shown me the right direction whenever I needed. Thanks dad for being my side.
Love you, Daddy!
-- Renu, the chatterbox
---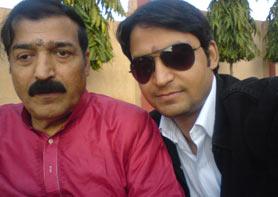 You have been a guiding force for me all throughout. The way you loved us taught me what selfless love means!!
I Love You!!!
Happy Father's Day
-- Vicky

---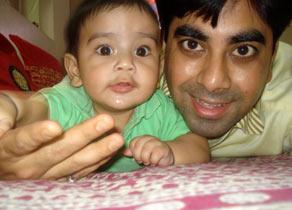 Today I realise what a dad means for his kid and why a dad is always ready to do anything for his kid. I love you dad and will be always grateful for the life you gave me.
This is me with my son.
-- Rajiv Vyas
---
If you would like to share your photographs, messages, memories and videos write in to getahead@rediff.co.in
with the subject line 'Dads' and make this Father's Day one your dad will long remember.