Father's Day is on June 21, and we asked readers to send in their special messages for their fathers. We also asked dads to share photographs of their little darlings on Father's Day. In
response, we have been flooded with touching, sentimental messages and photographs that celebrate fatherhood. Here are some of the messages we received:
---
Happy Fathers Day and Happy Birthday, Appa!
On Father's Day this year, my dad will turn 77. As a child in the 1940s, my father was the brightest boy in class -- his name is still etched on the wall of fame in his school. Through severe financial hardships in the family, he worked part time and continued his studies as he could, taking on more responsibilities than any young boy should have to. In spite of his interrupted education, he rose up very high in the ranks in the State Govt, always with a reputation of being scrupulous to a fault.
He retired as a treasured adviser to a private company, and a mentor to many more who still look up to him. He taught me to be adventurous, honest, and passionate about life. He is truly the wind beneath my wings. Words are inadequate to capture my admiration and love for him. Happy Birthday, Appa, and Happy Father's Day too!
-- Bindu Viswanathan
---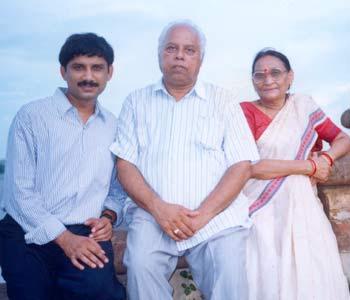 He was full of energy and life, a karmyogi till his last moment. The elegance, dignity and poise with which he carried himself was admirable. Although he loved to talk and laugh very loudly with everyone, he was not one to sit down and give sermons on life to his children. His fatherly advice came instead in little vignettes of recollections to us.
As a child and teenager I, like most children, believed that he was extremely strict and unfair. Now that I myself am a father, I can see that it was wrong to think of him in this way. All he was doing was trying to protect us from the many evils and we love him even more now for that protection. We are all closer to our mother, as Mummy has always 'been there' while Papa was at work, trying to feed us, keep a roof over our heads and see to it that we have all the best things in life. As a child I always thought Papa has no time for me -- I was always scared of him. I was envious of my friends whose dads were very close to them.
But life gave me a chance to rediscover my relations with Papa when I was 30. He was about to retire when I got posted in a city 200km from where Papa lived. He frequently drove down to my place and used to stay with us for a month every time. He would take me to local market and explain 'how to buy fresh apples and vegetables'; or 'how to snub a bully in workplace'; things he could not find time to teach when I was a teenager. He loved to arrange small things for us and we loved it too. From fish curry to filing tax returns, celebrating birthdays, anniversaries, festivals like Janmashtmi, Teej, Ganesh Chaturthi; going on small excursions -- we did everything together. We planned long trips to some to many tourist places together. Just when I thought I am the happiest person on this earth, God took him away from us.
A loving husband, a caring father always devoted to his family, and a very very lovable Dadaji he was! Papa never asked for anything and basically, he didn't need anything; but he deserves a lot from us.
-- Sharad
---
Dear Father,
I am completely at a loss of words to explain the great heart and the strains that you have taken for me. We have had a lot of fights and arguments but never lost our love for each other. The selfless way in which you acted during my marriage cannot be explained at all, I just cannot forget it. Now when I have acheived some success in my life I know the first person to feel completely happy is you.
Dear father please guide us, me and my wife and my child in all our endeavours.
-- Vinoth Sivasubramanian
---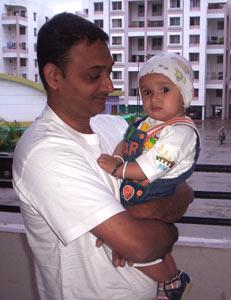 Felt like sharing my photo with my darling son Aditya Bhat who is now 2 yrs 9 months.
Aditya's mummy and I wish Aditya a wonderful life and happiness throughout his life.
-- Nityanand Bhat
---
Dear Dad,
I don't have much remembrance about the things which are in the past for me and our family, but from day one I have seen you struggling to bring all the comforts and essentials needed for a better future for my brother and sisters. I have 4 sisters & 2 brothers but we never found any vacuum in any way. I am working as a manager, with two kids and now I realise what a caring hand is required to help your child to stand on their feet.
I really wish you a long life, fit and healthy till my last breath. I always found in you a friend, advisor, guardian and more than a father. Please keep your eyes on us so we can grow under your guidance and support.
-- Upendra Sharma
---
Respected Papa,
We love you so much and want to see you and mummy always very happy. I know your dreams for me and big brother, but you don't worry I will definitely complete your dreams after purchasing a Maruti WagonR before next year of your retirement.
Your younger son
-- Ashutosh Dixit
---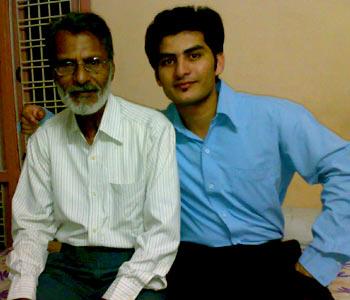 My dad was just the best gift from Almigty God to me. I can't ask for more now. Taking me to the football field since the age of two as he was one of the best football players of his time, he is humble, soft and big-hearted. I was never a good son indeed, I did everything according to my wish, never listened to him. I was a bit selfish but still he stands beside my decisions.
Thank you so much Dad for everything you gave me, you are my idol and a wonderful soccer player. Much better than my soccer idol Zidane!
-- Syed Umair Hussain
---
I lost my father when I was 22 years old in 1992, but today also I feel him that he around me in the house, at my office, I feel he is sitting behind me, watching what I am doing. Sometimes he comes in my dreams, that we all are living in our old house in my childhood days.
I can never become like my dad, he was a pure soul, a man with positive thinking. If today dad was alive he would be happy for me, because today I am a successful man, who is married to a beautiful girl, having a son, and overall I bought a flat of my own, with the help of my mother and wife.

-- Dharmendra A Kamble
---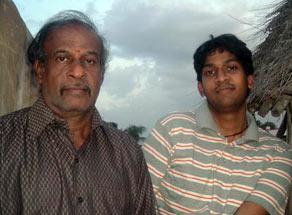 I've had a hard life, but my hardships are nothing against the hardships that my father went through in order to get me to where I started.
My Dad has never beaten me for any reason and gave up so much of his life for the sake of mine, he gave off his all luxuries. He is such a kind heart to me and to all my family and society people.
Whenever I face difficulties and failures in my life, he was right there to take me step ahead.
You are a great dad. I pray to God that all kids get a father like you, which will make the world the happiest place to live.
Happy Father's Day Dad!
-- Anand Ramkumar Shanmugham
---
Dear Papa,
There are no words to tell, what you have done for me till date. It is not countable by any means.
The support and confidence both, financially and emotionally, you gave to me is what they say, indebted. I remember when I was leaving home for college you were not coming to station for see-off. I used to think that you don't have that much love for me as you have have for my sisters. But I  was totally wrong. Later I came to know from Mummy
that after the train or bus left the station, tears started rolling down from your eyes. Then I came to know how emotional you are. Even today tears flow from my eyes as I write these lines.
Because of some issues in the last year, we stopped talking with each other frequently and still I feel that gap when I talk with you Papa. I am trying to fill that gap and again we'll share the good relationship we had. In the mean time I'm trying to touch those great heights which you planned for me and definitely I will achieve those.
Both of your blessings are always with me Mummy and Papa.
Yours, Bubble
-- Umesh
---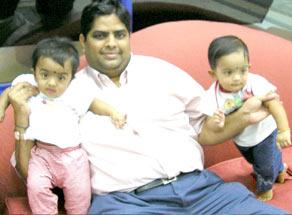 We are twin delights of our father. We love him a lot and on this Father's Day we wish God blesses him with a healthy life.
-- Mrudhula & Mrithika

---
For every child, his/her father is the HERO in their life and for me also it is no different.
Dad, you have been my ultimate strength throughout my life. How can I forget the days when you sacrificed your career for our sake so that we can get the best education? The nights you would be awake to teach us. How you would sacrifice your dreams so that you could provide us the best.
The sleepless nights you have spent working extra hours just to bring in some extra income to the house.
I was mesmerized by the way you sailed all of us through the financial crunch which was perhaps the worst period of all of our lives but you made it so simple for us to look at it.
The way you took care of nana and nani made me so proud of you.
And most importantly I realised how precious this relation is when you stood by my side at a time when some of my own had left me all alone. You taught me to face life and not run away from it, to take up challenges and most importantly I learned from you about relationships and their meanings.
Today, you are the person who I look up to if I am stuck in some hassle. It's you I remember if I need some advice and it's you I remember whenever I see someone holding his baby's hand. We still need you Dad.
Whatever I am and will be in life is just because of you dad. Love you, Dad.
Your tireless effort, love, affection, sacrifices and above all the never say die attitude will always be a driving force in my life.
-- Manya
---
To Saanvi,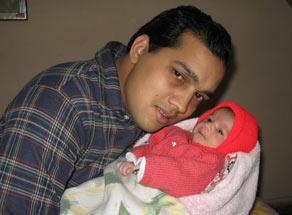 I want to thank God for giving me such a lovely gift of my life, I will take care of my angel throughout my life.

-- Sumit Maheshwari
---
If you would like to share your photographs, messages, memories and videos write in to getahead@rediff.co.in
with the subject line 'Dads' and make this Father's Day one your dad will long remember.