Father's Day is on June 21, and we asked readers to send in their special messages for their fathers. We also asked dads to share photographs of their little darlings on Father's Day. In
response, we have been flooded with touching, sentimental messages and photographs that celebrate fatherhood. Here are some of the messages we received:
---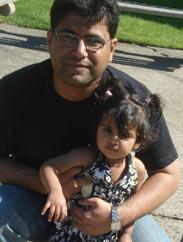 Shrijita is my 2.5 years old daughter and I'm really proud to be her father. She loves me a lot. When I used to come back from the office, the joy and smile I see on her face is really wonderful and amazing. I forgot all my whole day tiredness and I really feel the most happiest father on the earth.
-- Surajit Roy
---
Dear ANNA
Every father in the world try to provide whatever his child want. It is possible some fathers to fulfil the demands of their children who has born in rich families. But nothing was with you other than the ancestral poverty, however u tried to your best and made me the person who is earning five digit salary. I have seen all this by my eyes how u were remaining hungry in 1971 draught and were giving the share of your food to your children. I have also saw that u were wearing one shirt for a year but providing sufficiant clothes to your children. I have also seen you by asking for money from money lenders for the education of your child.

You have shown how to become a best father in the world but have not mentioned a single time what you did for me.
I REMEMBER U EVERY MOMENT ANNA. U R NOT PHYSICALLY WITH ME NOW BUT I FEEL U ARE WITH ME.

Yours only
-- Vilas Tanpure
---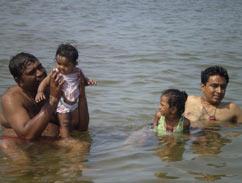 Jayesh Erram with daughter Diya and Tehseen Teerandaz with daughter Aliza Fatima.
---
Papa or Pita ji or Daddy or Dad or Bapu...many names but one responsible-understanding-loving personality. 'Papa'...one of the words which a child learns very fast. It really feels gud when I do something good for your name & fame becoz you are the gardener who made me from plant to tree now its my responsibility to give every possible support from my side. I always miss your few favourite but caring dialogues like: "bhaiya khaane-peeney ka dhyaan rakha karo...badaam khaya kar...yeh burger-shurger nahi khana", "Bike slow chalana...road khuli mile to bhaley he bike bhagana but be careful & Helmet pehan'na"...I always cherish your some things like your Favourite dish - Curd & Paalak Paneer, your favourate channel - Discovery, Your favourate magzine - India Today, Your Favourate English Song - Here I am, Favourate Dancer - Michal Jackson & many more. Ek Cheez maine aap se sikhi hai ki: Whenever I have borrowed some money from you, you never asked why I needed it. Maine ek baar aap se poocha bhi tha ki aap mujhse poochtey kyu nahi? Then u said "Ab kuch kaam hota hoga tabhi maangtey hogey na paise...jyada se jyada kuch khaa-pee ke he to aaoge". I know that every person has some great unforgettable memories related to his/her father no matter they are with us or not. I salute this relation from the bottom of my heart & wish every reader to play the ever best song on this relation on father's day - "Papa kehte hai badaa naam karega...beta humara aisa kaam karega".
Happy Father's Day to all!
-- Sandeep Upadhyay
---
Daddy,
I am missing you a lot. I am so sorry dad that i am not with you when you need me a lot.

Love you papa

-- Renu
---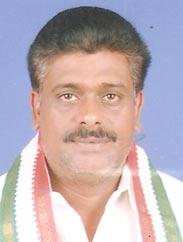 REALLY I AM PROUD TO BE U R SON.
HAPPY FATHER'S DAY TO ALL
-- KP Prasad
---
Appa,
Definition of our APPA
A - Affection
P - Powerful
P - Patience
A - Ajustable
We love you sooo much that cannot be expressed in words. We remember the days when the entire family travelled in the Bajaj scooter and the days we were living happily in the rented house.
We never had any probelms when we were under your shadow. That shows how much you have taken care us. We know that how much you have struggled to reach this high in life.
We, even if have 30% of your commitment, hard work, enthusiasm, motivation and affection, reach sky high in life.
You and Amma did everything for us to survive in this world successfully .We don't want to wait for mother's day to praise about our Amma. You both are great.
-- Chintha,Chinna and Ramu
---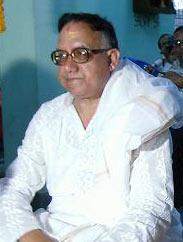 Dearest Baba,
Happy Fathers Day. You are our idol and the best DAD in the world. Thanks for being with us always and guiding us to become better human beings. How we wish to be with you always, yet we toil so far away. I do wish you -- understand, but it's painful not to be able to hug you and seek your blessings on this day. We love you dearly and miss you a lot. Have a great day and life and always bless us and be with us in everything we do. Lots of love.
 
Yours,
-- Subhankar & Neetu, Upasana & Krushna
---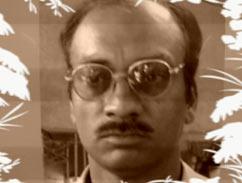 Dear Papa
I have no words to tell about you
-- Krishan Jha
---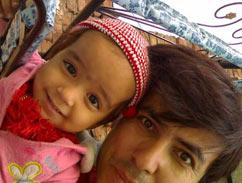 Dear Dad I missing you very much. Every time when I getting trouble and happy in my life I miss you. Now I am dad of my loving daughter ANANYA.
 
-- Chhabi
---
Dear Dad,
 
Tomorrow is Father's Day and unfortunately you are not with us. This is the 5th Father's day without you, whenever Father's day comes in the month of June I get very emotional mentally because all the children will be celebrating this important day and  we don't have you. Sometimes I ask God why you took my Father away when we were very small. (I was 10 yrs and my brother was 5 years). My father was a very caring person and whenever we asked for anything he gave it to us. Today he is no more with us. I pray to god where ever you are may your soul rest in peace. Happy Fathers Day!
 
-- Nikita and Vineet Mitra
---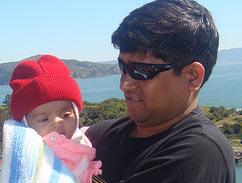 I Love you Dad.
-- Kshitij Santhosh Biradar
---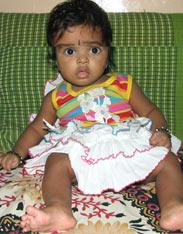 Hi papa,
 
Wish you happy fathers day. Love you so much.
 
Your loving daugter
 
-- Chinnari
---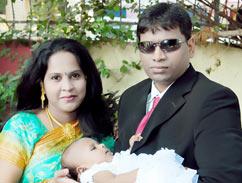 Hi,
My darling daughter 'Giselle' is 4 months old.. She has made me a proud father.. May Almighty bless her and shower all his blessings on her..
Happy Fathers Day ! to all.
-- Vicky Raj
---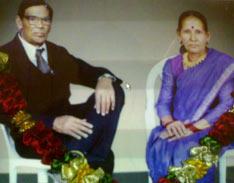 Dear papa ji
I am very greatful to you became a my dad. Whenever I got problem you help me. But when the time came I have to do something for you. You left us. Me and your loving grand child ananya is missing very much you. Alway at night or moring she is looking you photo and doing pray with you.
Papa ji & Maa JI missing you very much.
-- Chhabi

---