Father's Day is on June 21, and we asked readers to send in their special messages for their fathers. We also asked dads to share photographs of their little darlings on Father's Day. In
response, we have been flooded with touching, sentimental messages and photographs that celebrate fatherhood. Here are some of the messages we received:
---
Hi Darling Appa (Dad),
You are a very special person in our life. We always love you and always miss you. Though you may have passed on 10.05.2005, but you are still with us. We will always thank the Almighty for making you our dad.
I luv u Appa, Happy Father's Day.
-- Vicky Raj & Jitu Raj
---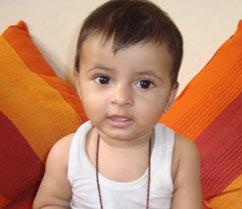 Dear Dad,
You have always been my inspiration and now I have become a father. So, my desire is to be like you for my Son.
-- Deepak
---
Dear Father,
While I am sitting Today to pen down my feelings for you, I am completely at loss to find words to express any!!!! I wish there could be any Application which could take inputs right from the heart rather than keyboard. Saying that you mean a whole world to me will be an understatement. How a person burns his whole nights to ensure that his kids sleep in comfort, how a person sweats round the clock to ensure that his kids never have to sweat, how a person seldom thinks to buy a new dress for himself but ensures that his kids have full wardrobes, how a person draws abundant pleasure from small successes of his kids but never thinks of his own comforts, how a person can be so selfless when it comes to his kids -  one has to simply look at you Dad to find an answer to all these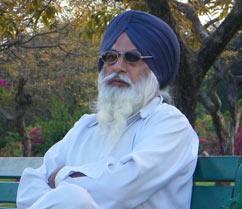 questions. What it takes to be father and what fatherhood is about, I truly realized when I became father myself. Last year you lost your life partner and me my mother. I solely look at you to regain my strength and courage to lead life and to take it the way it is. I know there is no parallel to you and Mom in this world and if one can borrow even a fraction of your affection and tenderness, this world will look lot more beautiful and livable.
But forgive me Dad, even with my best of abilities I will never be able to reciprocate all what you did for me because the heights you touched are simply untouchable. I will remain indebted to you forever and in fact I feel proud of this debt. I pray to God to give you all happiness, good health and a very long life.
-- Hardam Singh
---
Dear Bapi,
I still remember you specially in the crisis time, feel like informing you that your son is no more in a position to receive pain from different sources of the world. I am sure your are not also in peace seeing your baby's pain from the sky and must be thinking if I would have present in the world.  I still remember your smiling face and poetic heart. But I know you are still there somewhere to bless me and my innocent family members.
Your  son,
-- Subhradip Chattopadhyay
---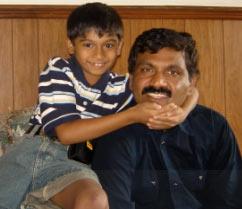 My special DAD
 
I always search for you,
because you feel I can do.
You are always there
to help me grow
encouraging me
in all my show.
I know I will never fail,
 Because you are always there.
Holding my finger tight,
to teach me walk always right.
You care like a mother,
play with me like a brother.
Your affection is like a sister,
What else can be better.
Your dedication to the family,
is as great as sky blue
Every work you do ,
Your dedication is always true.
I thank GOD to give me,
a wonderful gift like You.
I wish if next birth is true,
You are always my DAD
and I am always your LAD.
 
-- Akhil
---
My dearest Papa
With tears, I am writing this.
I had a Papa who was a friend, philosopher, and guide to me. He was very active until his last minute. Even at his last minute, he did not care for his pain. What can I say? Alas! I would have with you till your last breath.

It's been 3 months since you left us so very suddenly. There is not a single day that I don't think of you. You were the greatest and there is no one in this world that could be like you. You struggled so much in life and I only regret that I could not give you enough happiness and joy. I am deeply sorry if I ever hurt you. I pray to Allah to keep you happy in heaven.

I want to tell you that you are the only person whom I have ever loved and you mean a "BIG WORLD" to me. Papa, I miss you very much though this month, on June 26th I will be turned 32 and in spite of father of a 2-year-old son, I am still your child and need your supporting hand. I still feel that somewhere or somehow I will meet you once in my life.
Every moment I spend time with your Grandson (my son Hamza), I see you in him and it reminds me of every moment I have spent with you since my birth. I make it a point to bring up your Grandson, the way you have brought us up and give him everything that you have given us.

When I see other children embracing their father, I feel hurt which cannot be expressed and I wish Papa you were with me. Papa, when I am in times of trouble I remember you. Thinking if you were with me, you would have guided me. I still remember your smile used to be big support and would build a big confidence in me.

I don't want to thank you Papa, it'll be impossible to do so as it is countless. I just wanted to tell you I still feel that warmth in your arms (broken Index finger of right palm). I still remember the sparkle in your eyes when I become successful in anything. You always told "keep it going to get on top son". Still I can remember you used to tell me I am the best son you can get in your life, and it always gave me a great amount of joy. Hoping you'll be listening the voice of my heart, if it is so I want to tell you one thing I MISS YOU PAPA, I miss you a lot and yes, if there's anything I can give you in return it is my love. I LOVE YOU PAPA; I love you very very much.

Although, I am not as successful a person today as what you have dreamt for me but whatever I am today, wherever I am, it's only because of you and I am very very happy with my life. Though I must be sounding foolish, I pray to Allah, that whenever I leave this world, God should place me in your bosom & in your arms to be with you for Eternal life.
Love you and miss you papa,
-- Bhaiyyaa (Fazar)
---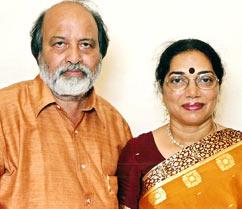 Dear Papa,
LUV U a lot. Today we take this opportunity to thank you for all the hard work & efforts you put together for us.
Life without your support would really be impossible. Thank you for giving us everything & anything in the world.
The sacrifice that you have done for us, entire life is truly  commendable. Today whatever we are is just because of you.. we will always strive to work on your path of hard work. You have gone through all the worst experiences in life, but never ever let those things affect us. You have made a paradise from scratch. We will always strive to walk on the path directed by you.
For us it is you Papa & Mummy who comes before God.
Infact for us you both are God.

-- Payal & Purva
---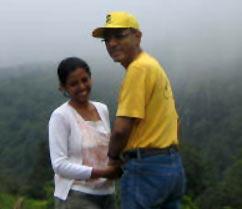 Dear Dad,
I didn't realise how loving and caring you were when I was young. Today when I have a grown up daughter I realise that I miss you so much. I always and always love you dad.
-- Swapan Som
---
 To the greatest dad in this world,
It's been 27 long years since you have left me, my brother and our mom. There has never been a day or occassion on which we have not missed you. Even now when I am 41 years old and have 2 sons aged 17 and 7, even then there are times I wish you were there with us.
Even now at times, I do get emotional thinking of you. I miss  you very much dad.  I know even now  that you are looking at us from  top and feeling happy seeing us.  We brothers only spent about 14 years with you dad, but those 14 years were very memorable, I do remember how you used to love us and get us whatever we wanted.
There was never an occassion when you had shouted at us or beat us. ON THIS FATHERS DAY, DAD I WISH YOU A HAPPY FATHER'S DAY AND PRAY TO GOD THAT I GET YOU AS MY FATHER IN EVERY BIRTH. WE MISS YOU VERY MUCH.
-- Danesh Kumar
---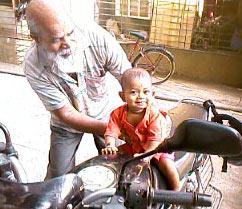 My dearest Dad and my son Neil
 
Both are strength, love, friend, care, emotions and everything. Happy Fathers day !!!
 
 -- Bhagya
---
Dear Daddy,
Though you are not with us, we still remember you alot and you are in our hearts.
As a father you strived very hard to make us to live a comfort life, but you were not enough lucky to make your dreams true. However, you had put all your efforts to make your daughters and sons to lead good life in future.
You made your sons to go in systematic life, studies etc. you wanted your sons to become good gentlemen. As an elder son you made me an Engineer and other sons also to have good educational background and to lead good life.
Finally because of your efforts, now we are all leading a good life by the grace of god and your blessings.
All sisters and brothers got married and the life is well.
You are in our hearts till our lives exist on this earth.
Yours ever loving son,
-- S.Srinivas
---
OH, my Papa,
To me he was so wonderful,
oh my Papa, to me he was so good
and with a smile, he'd sit me on his knee and change my tears to laughter!
 
oh my Papa, I miss you so today!
 
-- Coomi S Selod

---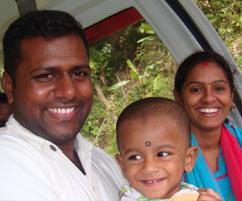 I love my son a lot more than anything in the world.

-- Satheesh
---
Though my Dad is no more since 1998, but not a single day when I miss him. He was, is & will always be my ideal. My Dad not only taught me yje importance of human values & relations, he followed them all his life. Being an Ex serviceman (Retired Brigadies) during British India, he strictly followed what he believed in. Today I owe all my success to my Daddy Dearest, who till date ispires me a lot for betterment of each day.
 
Thank You Daddy dearest for being not only my Dad, but for bing a source of inspitation & role model to me.
 
-- Suresh
---
For the best father in the whole world...
Hi Dad, this is for you:
A Father like You
I just want you to know
you mean the world to me
Only a heart as dear as yours
would give so unselfishly.
-- Manavkuttan

---
Deep, my 3 yr old son whom I lovingly call Baba and who insists that I am his daughter. He is confident that he is the only father I have. Like a very loving and responsible father, he feeds me, looks after me if I hurt myself, cares for me when I am sick and tries best to help me when I'm tired. Things my own father (still living) never really did. Thank u Baba, you are the best father in the world.
 
-- Maa
---
In 1994 my dad expired. From that time I'm missing my pappa very much.
I will never forget u "BABA"
-- Girish K Lakade
---
 I just want to say, Papa I miss you a lot in each and every moment of my life.
-- Abhishek Dhingra
---