Father's Day is on June 21, and we asked readers to send in their special messages for their fathers. We also asked dads to share photographs of their little darlings on Father's Day. In
response, we have been flooded with touching, sentimental messages and photographs that celebrate fatherhood. Here are some of the messages we received:
---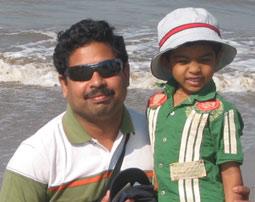 Dad this message is for you. You are the best Dad because everyday, every moment I feel great about myself to have you as my Father.
Dad you Rock! :)
-- Sukeerth Ramkumar
---
Dear Father,
We would like to thank you for being backbone and strong pillar to our small family. Your firm decisions and support have made us to get to where we are today.
Even if we set right direction to our children 50% of what you have done for us, we will be very happy. We have high respect and regard to you and mother for providing us such a wonderful gift of life. We will definitely follow the basic values you have set for our family and would like our next generation to follow.
We sincerely hope you are happy and proud of your children as to what they are today. We always want to be your children only, every single birth we get, every single breathe we take, every single moment we spend. BE OUR FATHER AND MOTHER ALWAYS!
-- Vidya, Basavaraj and Raju
---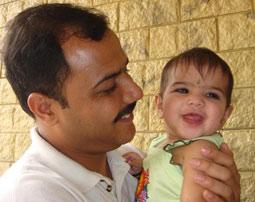 My Daddy is the God and the Weight of my little world. I am watching him work 15 and 16 hours a day just for me and my happiness. I see him sweat, bleed, stay abroad all alone without us, unable to express his feelings and sorrows.
The father of a daughter is nothing but a high-class hostage. My Daddy is a pat of butter in a hot frying pan who could melt down to my smile. I just love him and pray to God to grant me the same DAADY for all my generations on this earth.
I LOVE YOU SO MUCH DADDY and YOU MEAN EVERYTHING TO ME.
Tons and Tons of Love,
-- Shruthi Karthikeyan
---
 Papa,

There is only one thing that I have to say to you.
THANK YOU FOR BEING THERE.
THANK YOU FOR EVERYTHING.
I WISH I COULD GIVE YOU ALL THE HAPPINESS IN THE WORLD.
THANKS PAPA. :)
-- Ravi Ranjan
---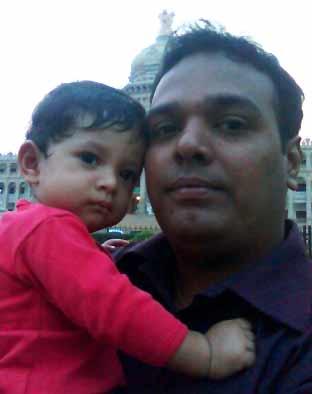 Me and my son Ashwin.
-- Santhosh
---
Just want to say love you a lot. May you be showered with all the happiness and good health.
Loving Daughters,

-- Ammi and Chippa


---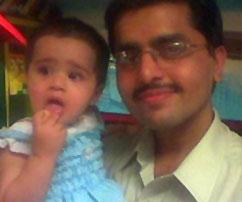 Tanu,
Am missing you since so many years. It's very painful to live away from you and more painful to digest that I am not allowed to meet you let alone see you due to the biased judicial system in India. My aspirations for your upbringing have been crushed. I have memories of you in form of few photos I cherish always. Rest, I see you growing in my imagination which I carry with me everyday. Your midnight cries still resonate in my ears and soothe me.
Loving you.

-- Papa Rakesh
---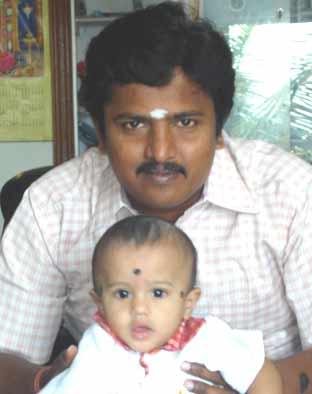 Here is a pic of me -- Subbiah and my sweety son Vibhav. I'm a proud daddy enjoying every moment with my son.

-- Anbissa Balasubramanian

 

 

 
---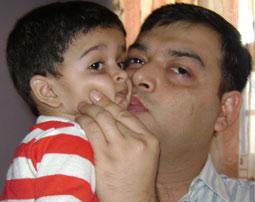 I wanted to say to my son Samarth (2 years): God was kind to give me son like you, I love you very much.

-- Mudit Chaturvedi
---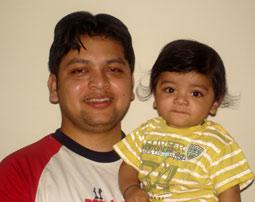 My 8-month-old son Parv. I want him to be good human being and wish him best of luck for his future.
-- Nirdosh Agarwal

 
---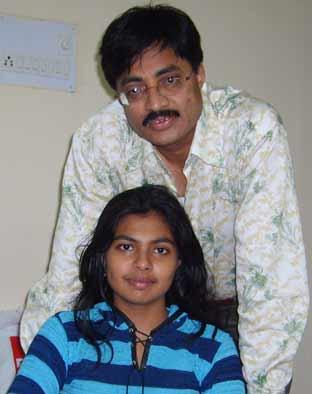 My dad,
One of the most disciplined persons you would have ever seen. He has got a perfect body, everyday he gets up at 5 and goes walking. I don't think even I can ever do that.
He's just too handsome, Amitabh is nothing before you dad.
We fight a lot – I mean I fight a lot with him. I shout at him, even though I know that he'll feel bad. I'm sorry about that Dad. Will surely try to change myself.
You know what Dad, I'm waiting to grow up and start doing a job so that the day I get my salary I'll give you a day full of happiness and no sorrows.
 
Take care and I love you Dad,
-- Sangeeta and Sanyukta
---
Dear Bapi,
Although you are not with us any more but I strongly feel your presence around me. You have always acted as a shield in protecting me from all the atrocities of life.
I LOVE YOU BAPI. I hope these four words reach you and you realise that we all still love and miss you.
-- Priyanka Mukherjee
---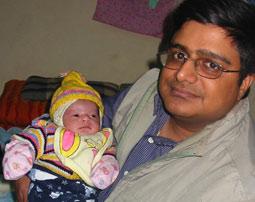 Dearest Appa,
To My Dad on His Day
Of whom I am a living will:
May your happiness fulfill
Your goodness, as is just and right.
Deeds are seeds upon the night
As wind and wonder have their way,
Delivering the destined light.
Your loving daughter,
-- Ragini (kutti ma)
---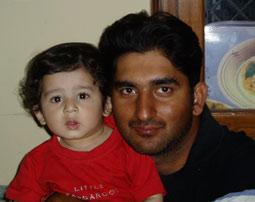 Papa, I love you a lot. Thank you for everything you have given and for everything you have done for me. You are the greatest papa in this world.
 
-- your dear son Tanmay

---
If you would like to share your photographs, messages, memories and videos write in to getahead@rediff.co.in
with the subject line 'Dads' and make this Father's Day one your dad will long remember.