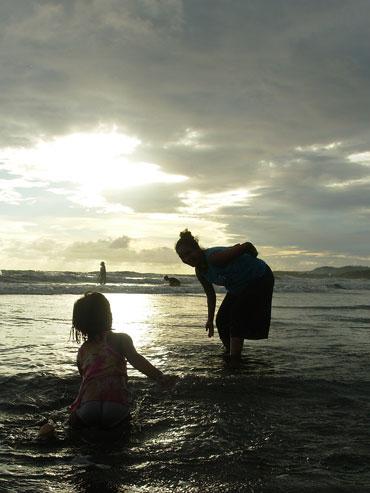 Send in pics of your favourite but unusual summer getaways and we'll publish them right here.
Summer is around the corner and everyone's looking to get away from the mad pace of civilisation.
Giving the run of the mill tourist destinations a pass, we're inviting you to share photographs of your favourite summer getaways that aren't on the tourist map.
Is it a quiet fishing hole far from the bustling city?
Is it a little bed and breakfast inn at the foot of majestic mountains?
Is it a tranquil lake, a rumbling waterfall, a stretch of virgin beach?
Give us a peek into your pristine escape and if your photographs strike the right chord, we'll publish them!
Simply send in your snaps (original photos only) to travelpicsga@rediffmail.com (subject line: 'My summer getaway'), along with your name, the name of the place, a short description of the photograph, when you visited and what you liked most about the place. We'll feature the best pics right here of rediff.com and India Abroad.
Photo: Dominic Xavier